Steelseries rival 300 CS:GO Hyper beast Gaming Mouse
New Product
All Products are Genuine, New & Original.
Shipping Time
Within 7 Working Days
Secure Checkout
SSL Enabled Secure Checkout
Delay
Due To Outbreak Of Covid 19 All The Shipments May Be Delayed.
₹7,499.00 (-29%)
Iconic, competitive design
30 Million click switches
RGB Illumination
Pixart PMW3310 optical sensor
SteelSeries Engine 3 Compatible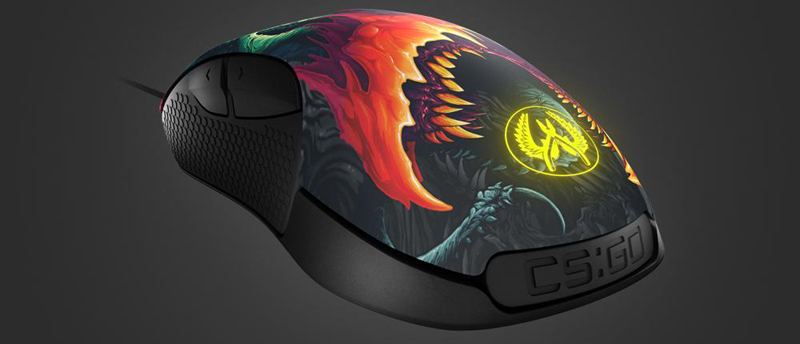 SteelSeries Rival 300 CS: GO Hyper Beast Edition
The weapon of choice for all Count-Strike fans, the Rival 300 CS: Go Hyber Beast Edition brings together unmatched performance and high levels of customization. This profession-grade gaming mouse features an optical sensor with zero acceleration, new long-lasting SteelSeries switches (> 30 million clicks), and ideal ergonomics for enhanced comfort. The ergonomic grip is accentuated by the injection molded rubber side grips and intuitive, ergonomic button placement. A host of customizable features empower you to make this mouse uniquely yours, including response time, programmable buttons, dual lighting zones and CPI setting. Blow away anyone that stands between you and the victory.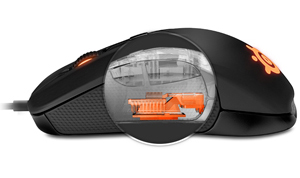 Unmatched Performance
The Rival 300's performance reigns over the competition thanks to a cutting edge sensor, newly developed SteelSeries switches, and a suite of tweaks to give you the edge over your rivals.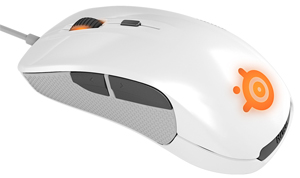 Unrivaled Design
The mouse professional gamers depend on, just got better. While designing the Rival 300, SteelSeries kept everything you loved about the original Rival and added several improvements.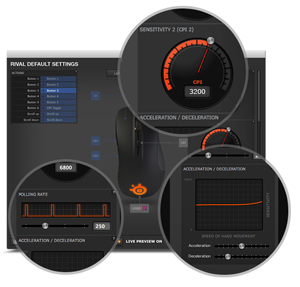 Endless Customization
Rival 300 is incredibly customizable with 16.8 million colors, 2-zone illumination, a 3D printable nameplate for individuality, and SteelSeries Engine 3 for finely-tuned performance adjustments.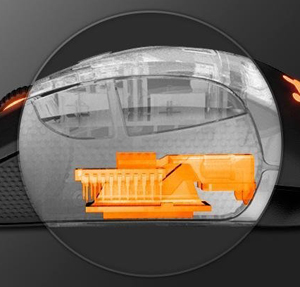 Advanced Optical Sensor
At the heart of Rival 300 is the Pixart PMW3310 optical sensor. The PMW3310 promises zero hardware acceleration, offering true 1:1 tracking and precise movements no matter how fast things get during the heat of battle. The CPI is best-in-class with adjustments from 50 to 6500.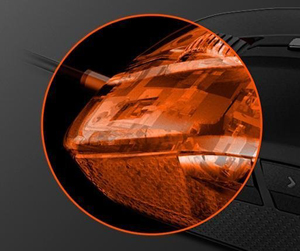 SteelSeries Switches
The exclusive SteelSeries engineered switches have a lifetime of over 30 million clicks and are the high-speed conduit between the sensor and mouse clicks. The audible mouse click is subtle, while delivering quick, tactile responsiveness.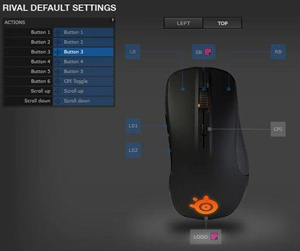 Fine Tuning
When it's time to get competitive you can really dial-in your settings thanks to SteelSeries Engine 3. Adjustable CPI, programmable buttons, polling rate, angle snapping, acceleration and deceleration are among the customizations that will make the mouse perform as you see fit.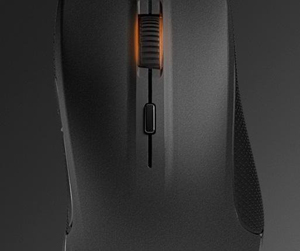 Forged by Victory
Rival 300's shape was molded from some of the most iconic gaming mice of the past. SteelSeries took great lengths to ensure a comfortable fit thanks to the right-handed orientation, a raised back end, and sleek contours.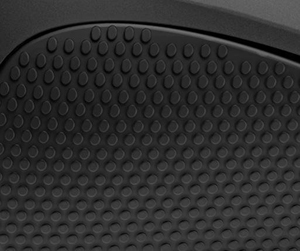 Refined Side Grips
SteelSeries engineers have gone to great lengths to create the best possible side grip for the Rival 300. SteelSeries went back to the drawing board and sculpted new side grips from a more durable and dense material that is more resistant to sweat and abrasion.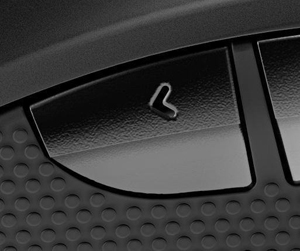 Ergonomic Buttons
No one wants to do finger gymnastics just to press a button on their mouse. SteelSeries engineered Rival 300 with ergonomic button positioning and size so clicks and movements feel natural, quick, and don't take away from gameplay.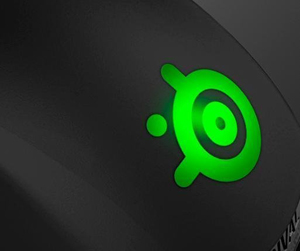 Brilliant Illumination
Rival 300 features two independent lighting zones that are capable of 16.8 million colors. Colors can be adjusted in each zone, per specific profile, game or application. Four brightness levels and three lighting effects to choose from – Steady, ColorShift and Breathe – will help make your Rival 300 your own.
SteelSeries Engine 3
SteelSeries' software suite is where you take control of the mouse and its many features. This new version of SteelSeries Engine 3 gives users a unified application to control all of their SteelSeries products, offers cross platform support, and will feature a cloud syncing system to make sure you always have your Rival 300 settings.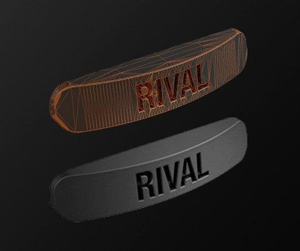 3D Printable Name Plate
Handy with a 3D printer? Why not design your own Rival 300 nameplate? To switch out the nameplate, simply pry the existing one off at either end (a fingernail or the tip of a pen can do the trick) and pop your new one in.
At a glance:
Exclusive design artwork by original Hyper Beast creator Brock Hofer
Zero Hardware Acceleration
Precise tracking at all speeds
Configurable resolution up to 6,500 CPI
SteelSeries switches > 30 million clicks lifecycle
All New Grip and Design
Incredible design featuring the fanfavorite, "Hyper Beast" ingame skin
6 programmable buttons (including CPI)
Soft feel non-snag cable
Sweat resistant matte coating for long-lasting comfort
Large rubber grips for maximum comfort and lift
Shape based on iconic gaming mice of the past
16.8 million colors, 2 zone illumination
User customizable 3D nameplate
Cloud sync'd profiles
Quickset actions stored onboard
Additional information
| | |
| --- | --- |
| Weight | 0.5 kg |
| Dimensions | 20 × 20 × 10 cm |