Out Of Stock
Roll over image to zoom in
Click to open expanded view
MSI X99A GODLIKE Gaming X99 Chipset DDR4, USB 3.1, LGA2011v3 Socket (MYSTIC LIGHT) E-ATX Form Factor MotherBoard
New Product
All Products are Genuine, New & Original.
Shipping Time
Within 7 Working Days
Secure Checkout
SSL Enabled Secure Checkout
Delay
Due To Outbreak Of Covid 19 All The Shipments May Be Delayed.
₹69,990.00 (-14%)
Supports New Intel® Core™ i7 processors Extreme Edition in LGA 2011-3 socket
Supports Quad Channel DDR4-3400+(OC) Memory
Support lntel® Turbo Boost Max Technology 3.0
Mystic Light: Style your favorite color from now on
2X Faster USB 3.1: Delivering speeds up to 10Gb/s, USB 3.1 offers performance twice as fast as a regular USB 3.0 connection.
DoubleShot-X3 PRO: Use Killer DoubleShot-X3 Pro to combine Killer WIFI with two Killer LANs for the best online gaming experience
Turbo U.2 SSD Solution: Take advantage from the whole new storage solution up to 2.4GB/s read speed
Turbo M.2 : Delivering next generation M.2 Gen3 x4 performance with transfer speeds up to 32 Gb/s
SATA Express + USB 3.1 + SATA 6Gb/s
Multi-GPU: 4-Way NVIDIA SLI & AMD CrossFire Support
OC Engine: Reach higher overclocking results with more flexible BCLK adjustments at 100/125/167MHz.
Audio Boost 3 PRO: Hear the sound from the heaven with 6.3mm audio jack and ESS audio DAC
USB Audio Power: Serve Stable 5V Power & Better Signal Transmission over USB
XSplit Gamecaster: Show off you skills to the world with a 1 year premium license for this popular streaming software
Guard-Pro: Improved Protection and Power Efficiency
OC Genie 4: Overclock in 1 Second
Gaming App: Boost your framerate
Click BIOS 4: Easily Fine-tune Your System
Nahimic Audio Enhacer: Enjoy sound that pushes the limits of reality.
Gaming Device Port: Optimized with Triple Gold-plating for High Polling Rate Gaming Devices
DDR4
MORE SPEED, MORE BANDWIDTH, LESS POWER CONSUMPTION
MSI® engineers made sure you can enjoy high speed DDR4 frequency and the best memory compatibility. DDR4 brings higher memory speeds at even lower power usage as low as 1.2v. With 8 memory slots available, MSI supports larger memory configurations up to 128GB.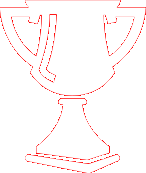 DDR4 4351 MHz
Taking numerous world records in DDR4 frequency, MSI motherboards have proven great compatibility and performance since the introduction of DDR4 memory.
MYSTIC LIGHT
Customize and set up your own color scheme with Mystic Light. Make your build look on fire or cold as ice. You are in control. You can select any of the colors from the palette to match your systems' design. Tired of always the same color? Just change it to another one using the easy to use Mystic Light APP available on PC, phone and tablet, and make your PC look & feel brand new!

EFFECTS 
(click to change)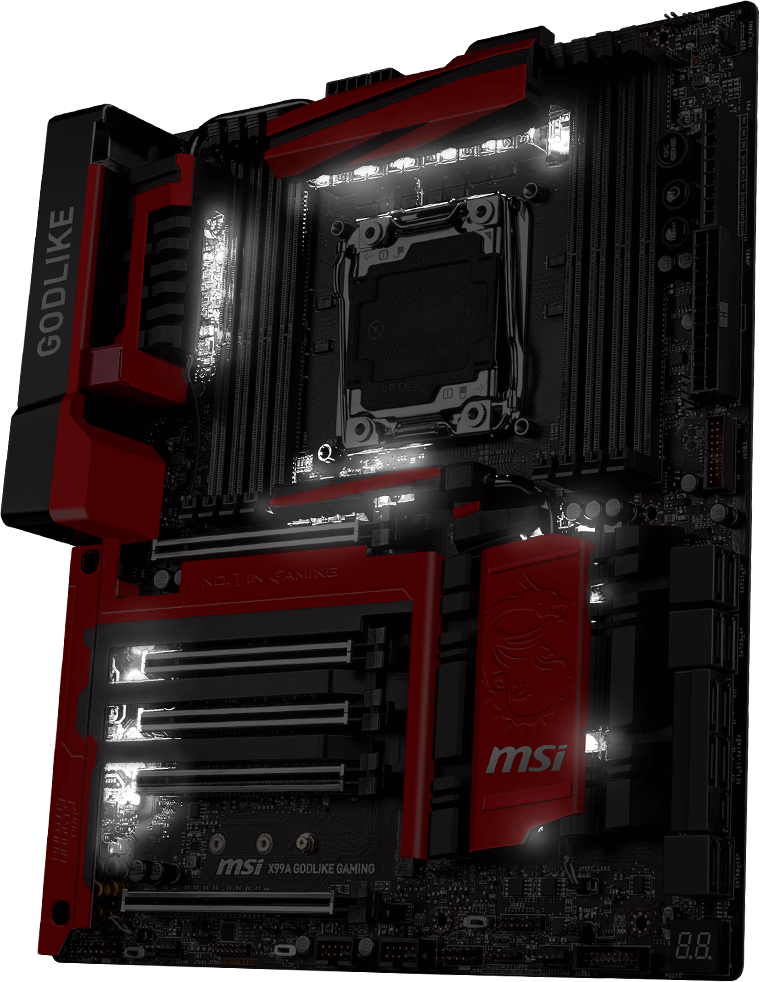 GODLIKE DESIGN WITH HEAVY PLATED ARMOR
The MSI® X99 GODLIKE GAMING motherboard is designed to provide gamers with best-in-class features and technology. To cool, protect and highlight these features, heavy plated armor is used. Stunning looks, backed by the MSI Dragon, the X99A GODLIKE GAMING motherboard is an engineering masterpiece tailored to gaming perfection.

DRAGON COVER
The Dragon cover doesn't just look cool with its GODLIKE branding, it also protects I/O devices against Electro Magnetic Interference, ensuring pure signals.

EXTENDED DRAGON ARMOR
This awesome looking protective shield helps to keep the audio signal pure, preventing interference from other components.

Enhanced heatPIPES
Designed to withstand anything, the heatsinks found on this motherboard truly represent style & performance.

DRAGON HEATSINK
Heavy plated armor makes sure your system stays cool during even the longest gaming sessions or extreme overclocking.
KILLER™ DOUBLE SHOT-X3 PRO
Killer™ DoubleShot-X3 Pro allows the 2x Killer™ Ethernet connectors and the Killer™ Wi-Fi adapter to work together for the ultimate high speed attack. The Killer Network Manager decides which apps runs on which connection for gaming traffic optimization. This will give you the max throughput as high as 2.867 Gbps.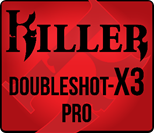 Killer™ WIRELESS AC 1535
with ExtremeRANGE™
Killer™ Wireless-AC 1535 with ExtremeRange™ Technology delivers industry-leading speed, intelligence and control for PCs. Killer's Lag and Latency ReductionTM Technology combined with Killer's ExtremeRange™ Technology revolutionizes the user experience by driving better throughput, lower latencies, and longer WiFi ranges. Play your game, stream your game, and enjoy your HD video – all at the same time and uninterrupted.
BENEFITS
Lag and Latency Reduction™
ExtremeRange™ Technology
Cutting edge 11AC performance
Bluetooth 4.1
Advanced Stream Detection™
Visual Bandwidth control™

FASTER

LOWER LATENCY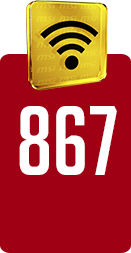 Mbps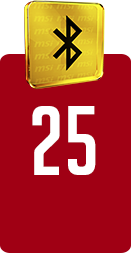 Mbps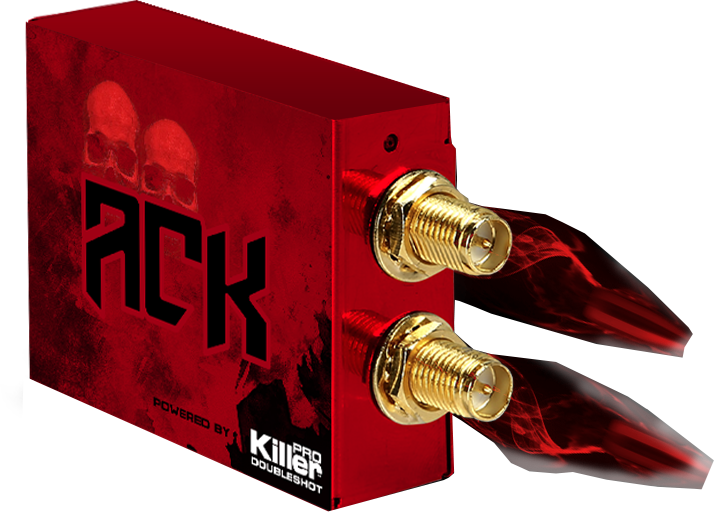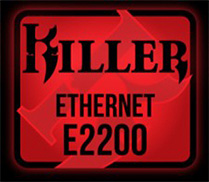 TRUE GAMING LAN
WITH DUAL KILLER™
Designed with gaming DNA, Killer™ LAN is optimized for championship level online and LAN eSports. This GAMING motherboard features 2 Killer™ dedicated gaming network ports. The Killer E2200 Intelligent Networking Platform, featuring Advanced Stream Detect, is built for maximum networking performance for online games and high-quality streaming media. Killer™ LAN automatically detects and accelerates game traffic ahead of other network traffic for smoother, stutterfree in-game performance and the competitive edge.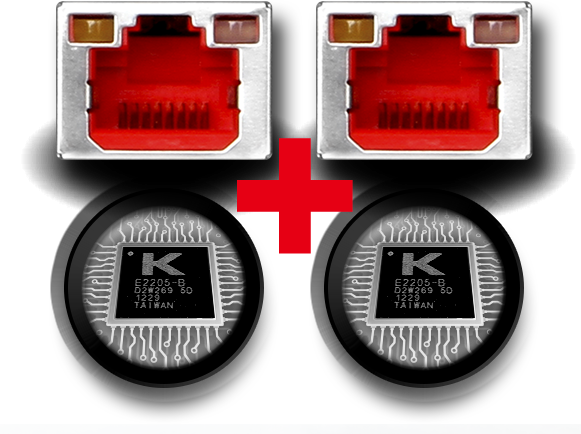 GAMING OPTIMIZED
BANDWIDTH MANAGEMENT
Built for a superior online gaming experience with optimized traffic prioritization and low latency, Killer™ Network Manager with Advanced Stream Detect™ automatically classifies and prioritizes the latency-sensitive applications for online games.
The Killer Network Manager
Automatically prioritizes games above other appplications
Allows you to change applications' traffic priority
Allows you to customize each applications' bandwidth

STUDIO GRADE SOUND WITH AUDIO BOOST 3 PRO
With Audio Boost 3 Pro, powered by Nahimic Sound Technology, we're delivering the highest sound quality through the use of premium quality audio components. That way, you can enjoy crystal clear sound and music through 8-channel HD Audio or high impendence headphones.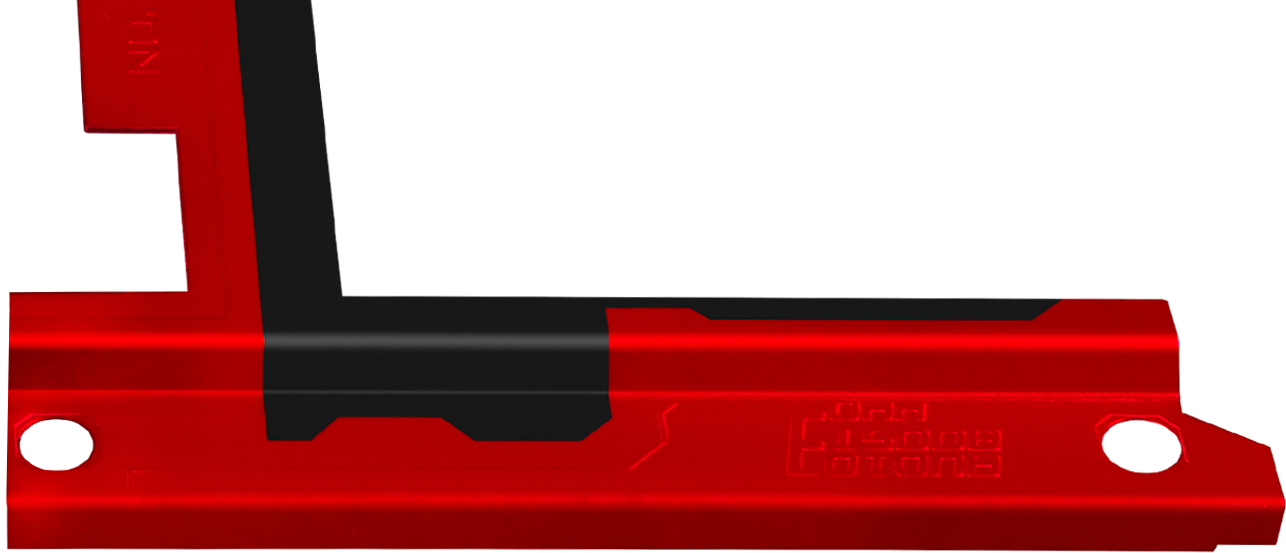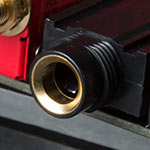 6.35mm Golden Dedicated Headphone Out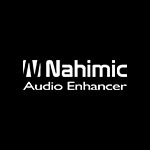 Nahimic Sound Technology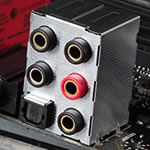 Golden Audio Jacks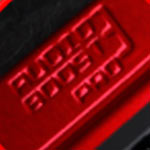 High Quality EMI-Shielded HD Audio Processor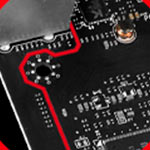 Isolated Audio PCB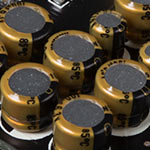 Chemi-Con Audio Capacitors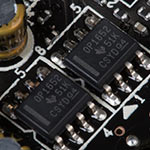 Dual Headphone Amplifiers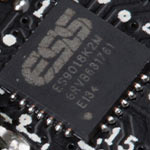 ESS ES9018K2M DAC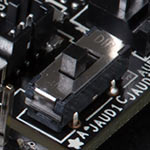 Front & Rear Dedicated AMP switch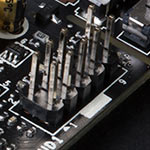 Front Dedicated Headphone Out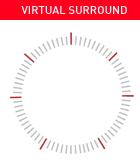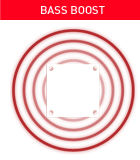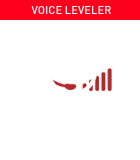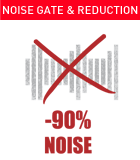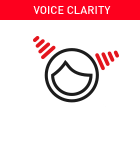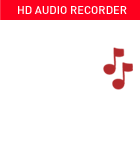 WITH NAHIMIC, ENJOY SOUND THAT PUSHES THE LIMITS OF REALITY .
Nahimic sound technology has been approved for its quality and precision in projects undertaken by the military field and the aeronautics industry. It offers immersive virtual 7.1 sound in high definition using exclusive stereo equipment.
Nahimic lifts your gaming experience to a new level, offering you highly sought-after gaming benefits:
USB Audio Power
Most motherboards will be unable to deliver a strong 5V power signal to all USB ports at the same time, highly affecting audio output quality. Only MSI USB Audio Power continuously delivers a stable 5V to the USB ports, making sure you can continue to enjoy the crystal clear audio standard you expect.
MSI® USB Audio Power (5V)

Traditional solutions (4.6V)
BENEFITS
Enhances USB Audio Quality
Stable 5V Power & Better Signal Transmission over USB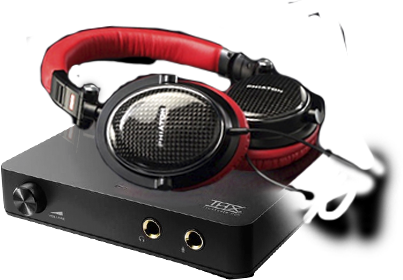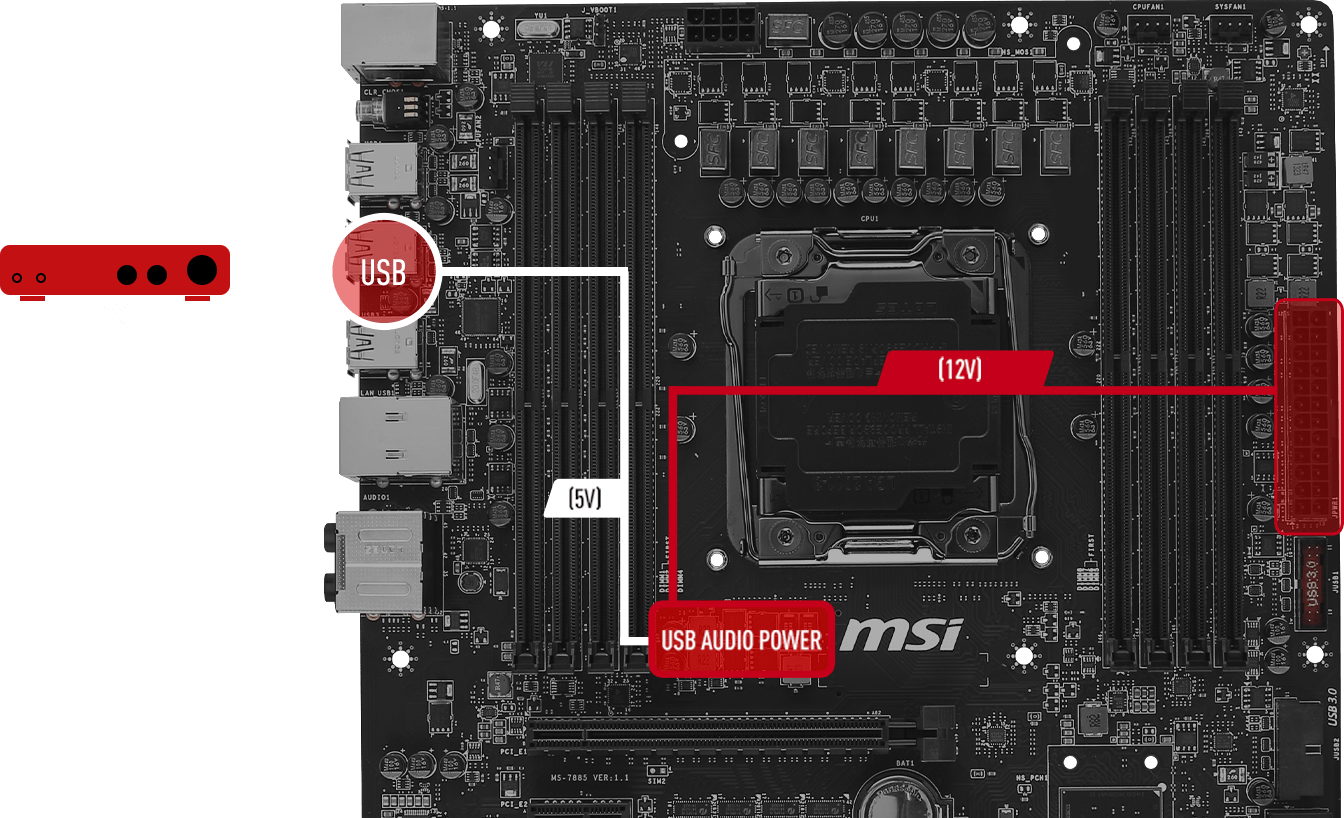 OC GENIE 4
OC Genie is the world's first built-in hardware overclocking technology on motherboards. With this one-second overclocking option we're giving you even more performance. Just hit the button and your PC gets another adrenalin shot. Delivering up to 20% of free extra performance for the CPU and memory.

PERFORMANCE BOOST MODES

*Features may vary according to your platform and model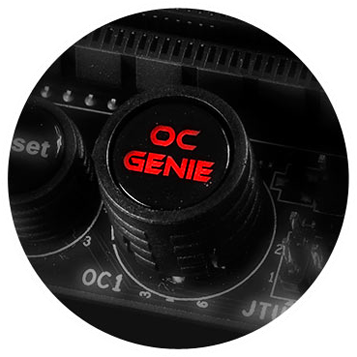 2X FASTER
MSI USB 3.1 Gen2
Transferring your favorite games, music and movies over USB has never been faster. USB 3.1 Gen2 enables lightning fast transfer speeds up to 10Gb/s!

Benefits
2X faster than USB 3.1 Gen1
20X faster than USB 2.0
Up to 10Gbps data transfer bandwidth
Boost transfer rate for your PC and peripherals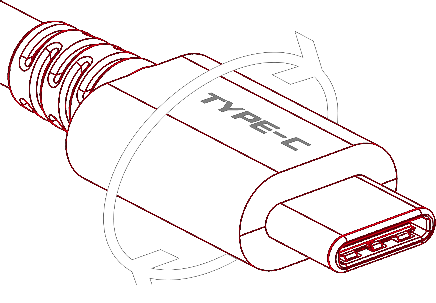 Type-C with reversible design
Get all the performance benefits from USB 3.1 Gen2 combined with the convenience of the USB Type-C connector. This reversible connector allows for effortless connecting of USB devices.
SUPER CHARGER
With MSI Super Charger you can deliver more power than regular USB chargers to your smartphone, tablet, USB game controller or portable console. You can quickly charge these devices when you're not gaming on your PC, eliminating the need for wall power sockets.
FAST STORAGEWITH SATA EXPRESS
SATA Express offers a solution in high speed storage through PCI-Express, providing more bandwidth for the latest generation SSDs up to 10 Gb/s.
PUSH YOUR SSD HARDER WITH TURBO M.2
Delivering speeds up to 32Gb/s using Gen3 x4, Turbo M.2 is more than 5 times faster than a regular SATA III connection! Enjoy a blazing fast system boot up and insanely fast loading of applications and games with MSI motherboards.
U.2 Host Card
The U.2 Host Card delivers performance up to 32 Gb/s and allows support for next gen 2.5-inch SSDs using the U.2 connector. A redriver chip is added to increase data transfer speed.
DATA TRANSFER SPEED
SUPPORTS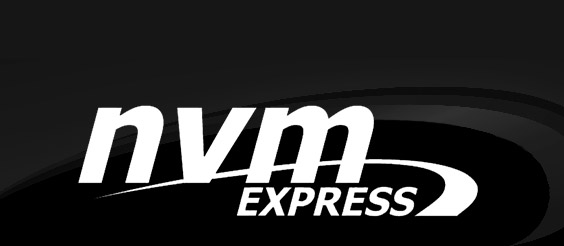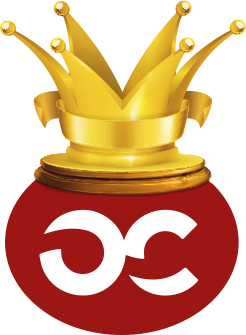 DESIGNED FOR OVERCLOCKING
With a rich history of breaking world records inherited from MSI's legendary Overclocking motherboards, this motherboard has OC running through its veins. Built from the ground up with a goal to support heavy overclocking, from it's OC PCB to Military Class components, you know this MSI motherboard is ready to push to the limit!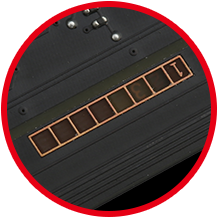 OC PCB
This MSI motherboard features 50% more PCB layers. This to remove interference and deliver the most stable signals with improved efficiency, even in the most extreme overclocking conditions:
increased number of PCB layers
Increased humidity resistance
Tight weave Fiberglass PCB
Increased ESD protection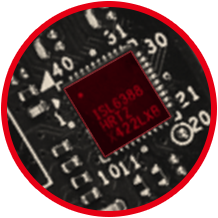 DIGITALL POWER PWM
DigitALL Power digitally steers and receives feedback through a DigitALL PWM controller. This allows for pinpoint voltage delivery and lower power consumption.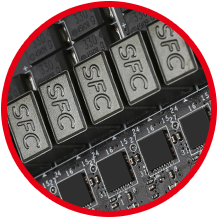 INCREASED NUMBER OF POWER PHASES
With a large number of premium power phases to support heavy overclocking with highly increased voltages, you are sure your system remains stable under the most extreme circumstances.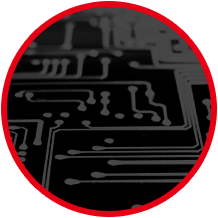 OVERCURRENT PROTECTION
Pushed your overclocking endeavors too far? No worries, the Overcurrent Protection featured on this motherboard ensures you won't damage it, so you can easily start again where you left off.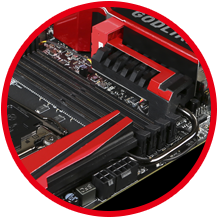 OC THERMAL DESIGN
OC Thermal Design was developed to deliver the highest cooling potential in even the most extreme conditions. It's optimized to work in low-airflow situations, making it the ideal cooling to use with your water cooling setup.
Premium materials
Optimized for overclocking
SuperPipe
Metal screws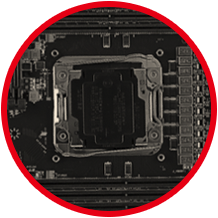 EXTREME OC SOCKET DESIGN
Extreme OC Socket Design makes sure you can fit any cooling solution. Using less components around the socket makes it easier to insulate the motherboard for use with LN2 and improves PCB signal tracing to deliver better efficiency and higher OC results.
OC ENGINE
Thanks to the OC Engine, MSI motherboards support more flexible BCLK adjustments, from 100 / 125 / 167 MHz straps. Using these straps opens doors to achieve the absolute maximum in overclock. All MSI X99 motherboards come with the next generation Clock Generator offering even lower jitter and power consumption resulting in even higher stability under extreme conditions.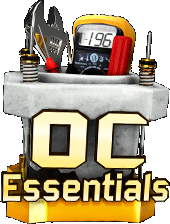 OC ESSENTIALS
Meet the overclockers' swiss army knife; OC essentials is a set of tools that are essential to get the best performance out of your motherboard. These features increase stability, assist in trouble shooting, allow you to keep your complete system in check and allow for simple management. This way you can keep your mind on overclocking.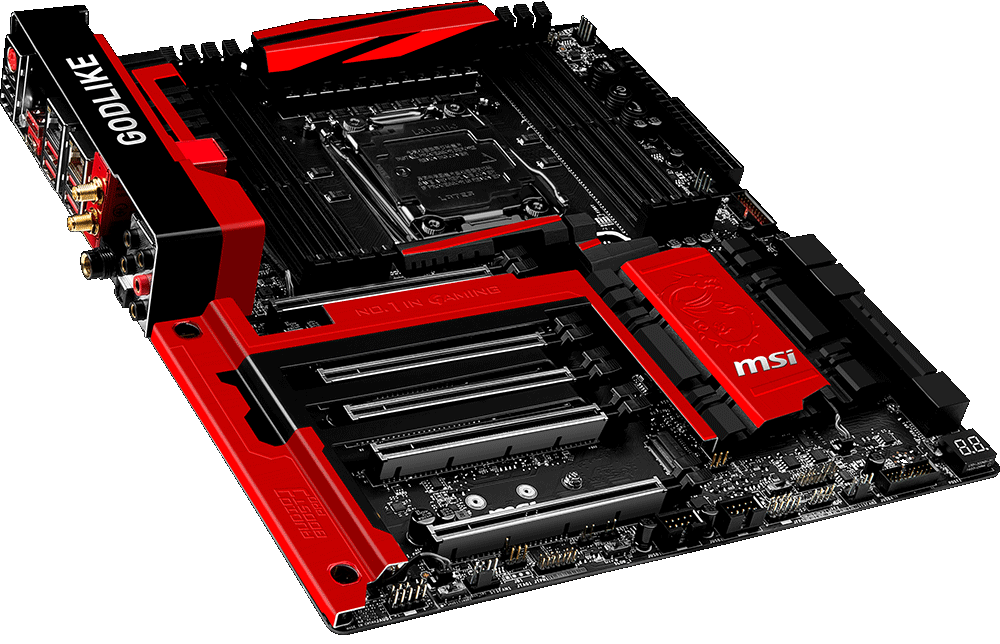 EASY BUTTON 3
Allowing fast and easy reset and power up / power down of your system while overclocking. The buttons are conviently placed and light up so you can easily find them in a dark environment.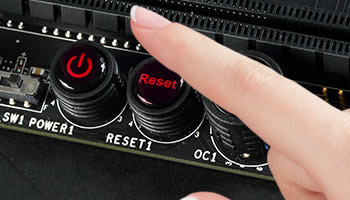 DEBUG LED
A 2-Digit Debug LED is present for easy diagnostics. While operational it also displays the CPU package temperature.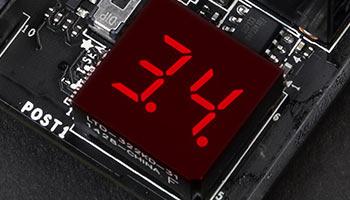 V-CHECK POINTS 2
Accurately monitor your voltages while overclocking. V-Check points 2 supports up to 3 multimeters at once for optimal monitoring of voltages.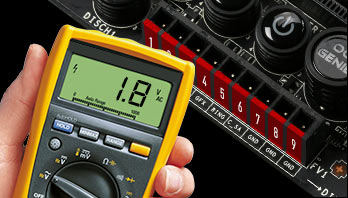 CLEAR CMOS BUTTON
Conveniently placed on the backside of the motherboard, the Clear CMOS button lets you easily reset the BIOS when your overclocking attempts failed. Saving you the hassle from opening your case and removing the jumper.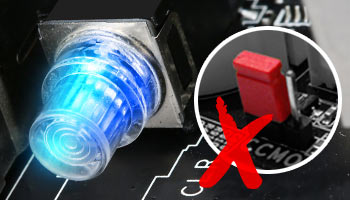 MULTIBIOS II
With a flick of the switch you can change between different BIOS chips for testing or recovery when one BIOS crashes. An easy LED next to the chip shows which BIOS is active.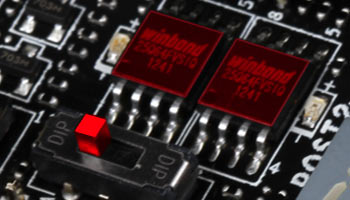 STEELSERIES CERTIFIED
Get ready to enjoy the best gaming experience with MSI & SteelSeries!
Enthusiast gaming gear brand SteelSeries has officially approved MSI GAMING motherboards as 'SteelSeries Certified (SSC)'. This certification is based on the performance demands and stability of MSI GAMING motherboards and SteelSeries products. Your SteelSeries headset, mouse and other top quality gaming gear works best on MSI GAMING motherboards.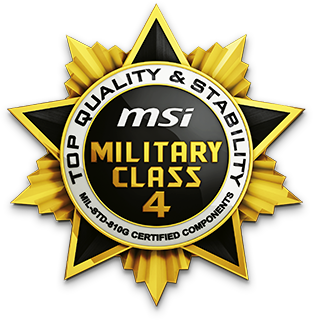 MILITARY CLASS 4 COMPONENTS
Military Class 4 is the next step in high quality components. The Hi-c CAP, Super Ferrite Choke and Dark CAP will make sure that your PC runs more stable under extreme gaming conditions.

DrMOS
DrMOS is the next-gen Mosfet which is used to deliver the power for the CPU. MSI DrMOS does not waste much power, stays cool and is more power efficient than other powersaving solutions. Because DrMOS is a 3-in-1 chip it delivers much more power with less components needed. This solution gives you the power to break world records.

Hi-c CAP
A Hi-c CAP is a very small, but super-efficient capacitor. Besides ensuring enough spacing around a CPU socket to install large coolers, it also allows for 93% energy efficiency. Thanks to Hi-c CAP`s MSI mainboards are the most energy efficient in the market.

SUPER FERRITE CHOKE
Super Ferrite Choke uses a Ferrite core that is Super-Permeable. This allows the Super Ferrite Choke to run at a 35 degree Celsius lower temperature, have a 30% higher current capacity, a 20% improvement in power efficiency and better overclocking power stability.

DARK CAP
With their aluminum core design, Dark CAP`s has been a staple in high-end design mainboard designs and provides lower Equivalent Series Resistance (ESR)as well as its over-10-year lifespan.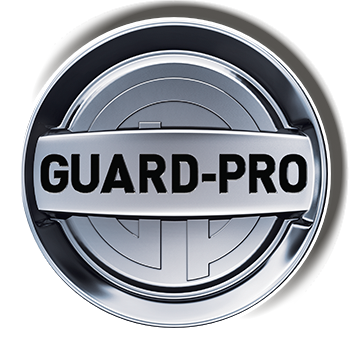 HUMIDITY PROTECTION
Reduction in moisture absorption helps prevent "Conductive Anodic Filament". Untreated PCB's can have 10x higher failure rate.

HIGH TEMPERATURE
PROTECTION
All key components used in MSI motherboards have all passed military testing ensuring stable operation in the harshest environments.

CIRCUIT PROTECTION
Carefully selected materials, multiple PCB layers and shielding result in the best circuit protection for our GAMING motherboards.

ESD PROTECTION
Each and every I/O port is protected against the hazards of Electro Static Discharge.

EMI PROTECTION
All MSI motherboards comply with strict American FCC regulations and reduce the impact of Electromagnetic Interference.
OPTIMIZED FOR MULTIPLE GRAPHICS CARDS
This motherboard supports SLI / CrossFire. Optimal PCI-Express slot placement allows for better fitting and airflow.
That way, you can enjoy the best graphics at the highest framerate jumping from your screen when running an NVIDIA® SLI™ or AMD CrossFire™ setup.
PREVENT DAMAGE!
Worried about damaging the PCI-Express slot or your graphics card because of the weight?
MSI® STEEL ARMOR
Steel Armor has more solder points on the PCB for more strength and protects the PCI-Express signals against electromagnetic interference for a stutter-free gaming experience and higher GPU overclocking.
MSI® STEEL ARMORREINFORCED, HEAVY SOLDERED CONNECTIONS
CLICK BIOS 4
The MSI Click BIOS 4 is the latest UEFI BIOS with optimizations for Windows 8.1 / Windows 10. Not only that it also reacts faster, runs smoother and has better mouse support. And this all comes with many cool features. Click on the button on the right to visit our dedicated BIOS page and learn more.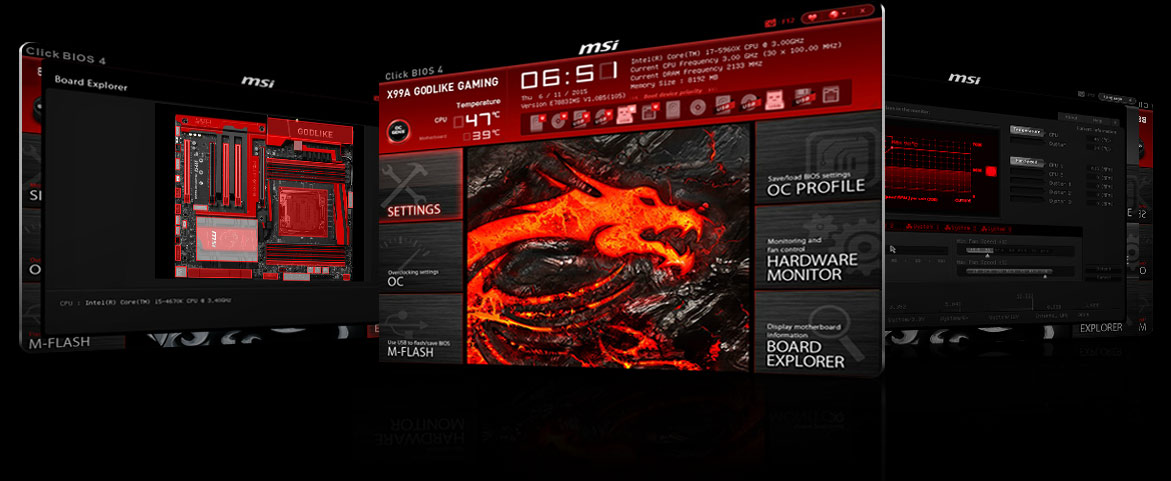 WTFast is the Gamers Private Network ; like a global automated army of IT specialists all working together to optimize your game connection from end to end. WTFast reports rich connection stats for your online game, so you can see exactly what is happening with your game connection.
Built just for MMO gamers
Reduce average ping
Greatly reduce connection flux, spikes and packet loss
MSI Exclusive 2-month premium license
Your Game, Your Stream, Your Fame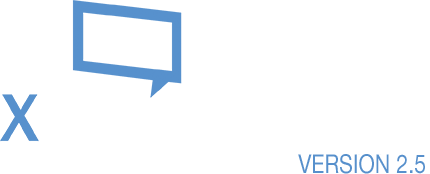 HOW TO ACTIVATE MSI PREMIUM LICENSE
XSplit Gamecaster & Broadcaster V2 lets you easily record your gaming moments and broadcast your live gameplay sessions to Twitch, YouTube, UStream and more.
It's simple, easy to use and ideal for sharing your gameplay with friends, family or the world – or for capturing those perfect gaming moments, just for the heck of it.
RECORD & STREAM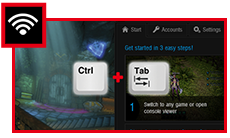 Use XSplit Gamecaster to stream all of your gaming activities
VIDEO EDITOR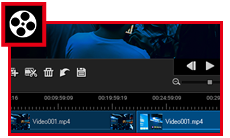 Edit your recordings and conquer the world
REALTIME NOTES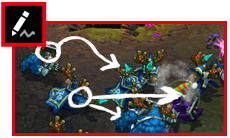 Draw attention whilst casting with in-game annotations
TriDef SmartCam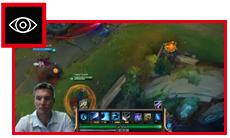 Fully automatic chroma key that can work on any background
Adaptive Bitrate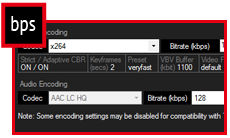 Automatically adjusts your bitrate according to your network conditions
GAME DETECTION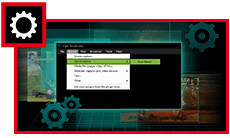 Game Capture Auto Detect allows for automatic streaming when starting a game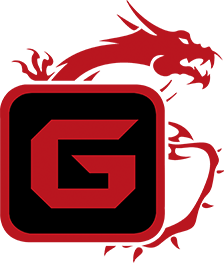 OVERCLOCKING
MADE EASY
Outperform your competition with the MSI® GAMING APP which allows simultaneous control of both your Graphics Card's overclocking.
Simply select your preferred mode with the click of a button:
This allows you to tune the system to your pleasure without any technical knowledge of overclocking.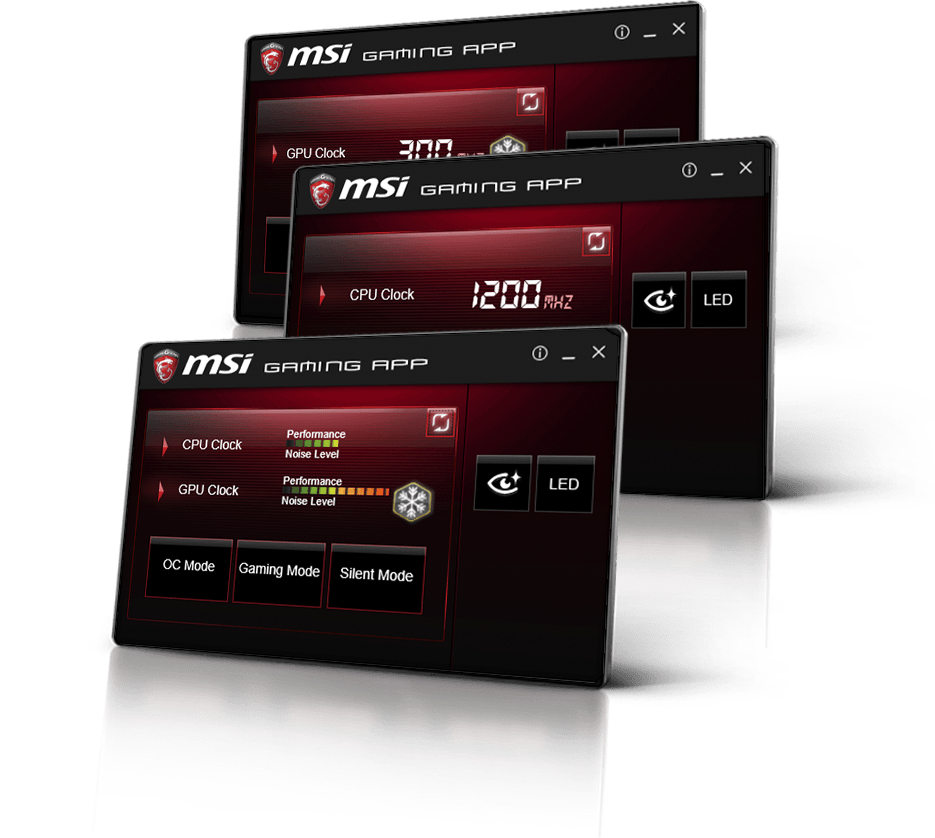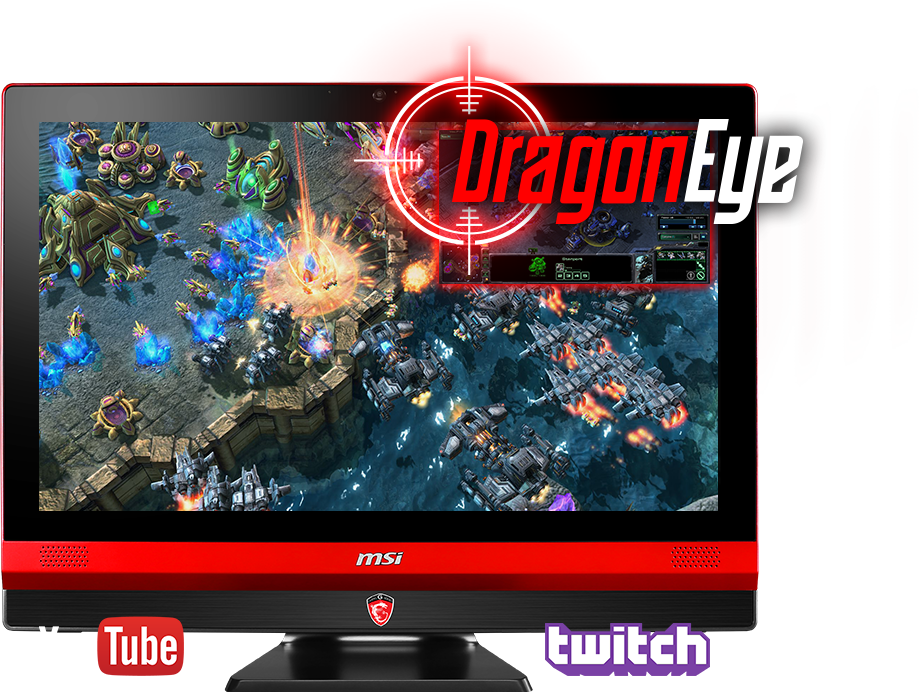 A DIFFERENT VIEW
ON GAMING
MSI Dragon Eye allows you to watch a YouTube video or Twitch Stream while playing a game simultaneously. Simply add a link or stream to the Dragon Eye application and select the size, position, volume and transparency and start gaming. With a few hotkeys you can start/pause your video or set the volume.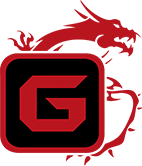 MSI has worked closely with CPUID to develop this special edition of CPU-Z featuring the famous MSI GAMING dragon. Use CPU-Z to gather key information on the main devices of your system, such as your CPU speed, Memory speed and timings, motherboard BIOS version and much more.
Download CPU-Z
MSI GAMING Edition HERE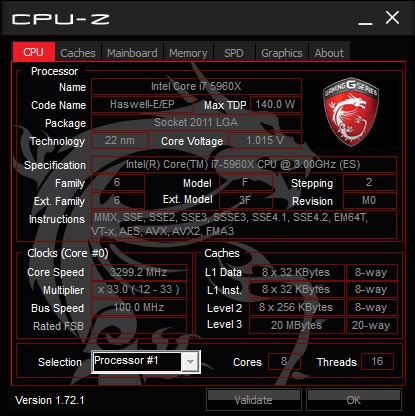 SSD NOT FAST ENOUGH? TRY MSI RAMDISK!
Get an unlimited RAMDisk for free (worth $35) with MSI GAMING motherboards. RAMDisk allows you to create a virtual drive from your system memory, enabling speeds up to 25x faster than a modern SSD. You can load complete games, speed up your browser or your page file significantly increasing system performance! You even increase your SSD's lifespan by using RAMDisk as it reduces unnecessary read and write operations to your SSD.
Speed up system performance
Speed up games, apps and browser
Increase SSD lifespan
GAMING DEVICE PORT
MSI Gaming Device Port is optimized to deliver the best connectivity for high end gaming mice to fully utilize its speed. This results in a much faster and smoother mouse response in games.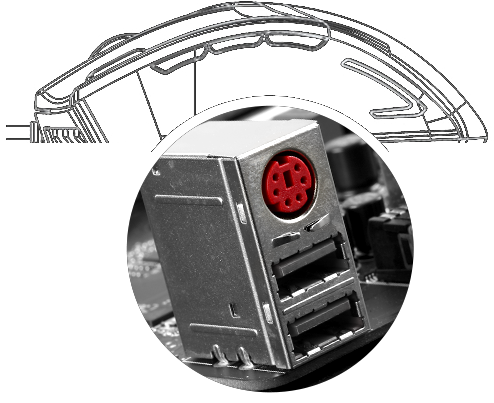 Gaming benefits
More responsive
Smoother gameplay
Faster reactions
Technical benefits
3x more gold than regular connectors
10x longer lifetime when plugging/un-plugging
Prevents oxidation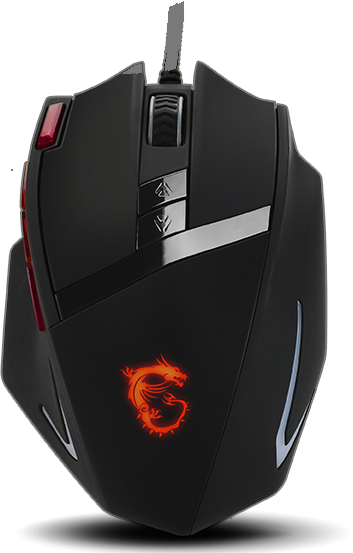 Turbo Socket for no limits overclocking
Providing extra pins (2036 in total) opens doors for better overlocking of Intel® Extreme processors and DDR4 memory. Turbo socket allows for additional tuning of DDR4 memory and Ring voltages, resulting in record breaking DDR4 memory overclocking performance, lower latencies and enhanced stability while overclocking.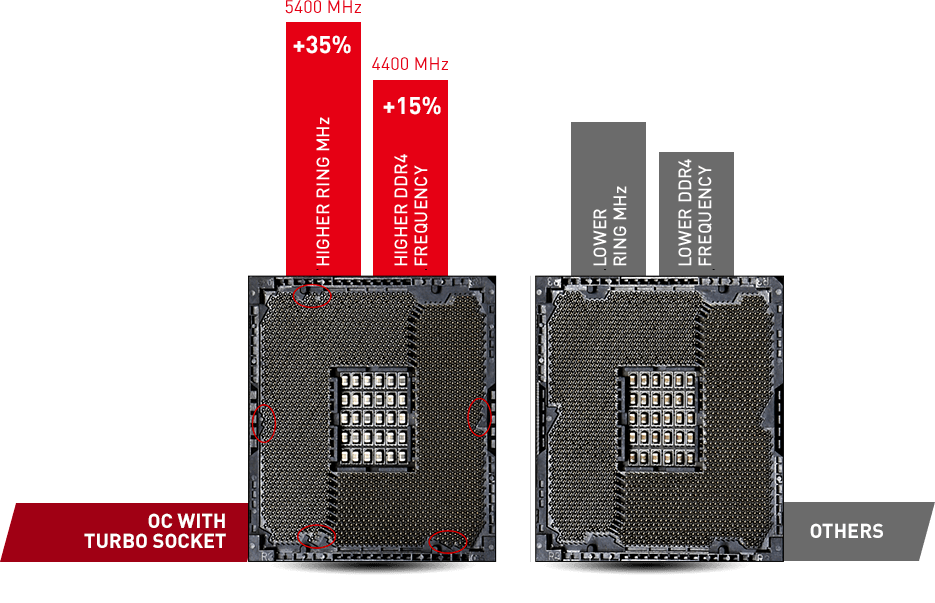 PACKAGE CONTENT
What's in the box? Check it out for yourself! Besides an abundance of necessary cables and connectors, you also get a cool Do-Not-Disturb door-hanger, a slick GAMING case badge and a stylish all black GAMING I/O shield.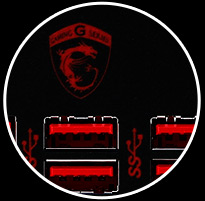 FRONT SIDE OF I/O PANEL
I/O Panel Ports Label
Dark coating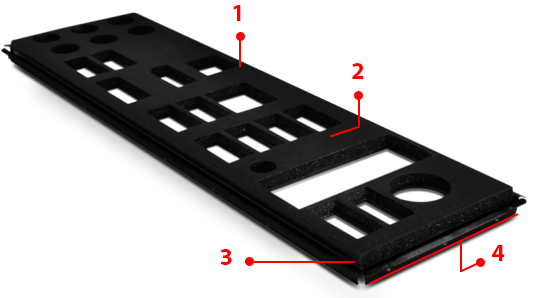 BACK SIDE OF I/O PANEL
 Force Absorbing Layer (NEW)
 Aluminium Interference Shielding
 Steel Shielding
CONNECTIVITY
Be sure to take full advantage of all the GAMING weapons by connecting your devices to the optimized ports.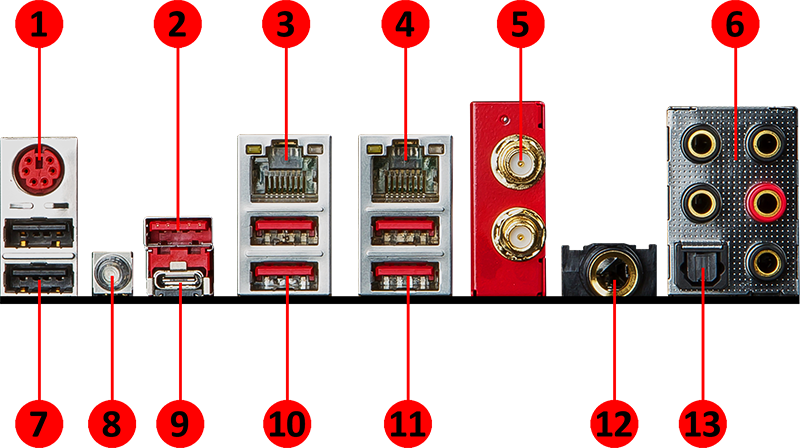 PS/2 Gaming Device Port
USB 3.1 Gen2 Type-A Port
Killer™ LAN Ports
Killer™ LAN Ports
Killer™ Wi-Fi Connectors
HD Audio Connectors
USB Gaming Device Port
Clear CMOS Button
USB 3.1 Gen2 Type-C Port
USB 3.1 Gen1 Ports
USB 3.1 Gen1 Ports
6.3mm Hi-Fi Audio Jack
Optical S/PDIF Out

Only everything in 3D!
TriDef VR enables gamer to play their favorite games in 3D on your HMD(head mounted display). DirectX 9,10 and 11 games have been pre-configured to generate an optimal 3D experience using GenMe's industry leading 2D-to-3D conversion technology. TriDef VR allows users to tweak their HMD to provide optimal user experience. It is compatible with both Oculus Rift and HTC Vive. It also offers an unique head tracked, hands-free user interface to allow users to launch games at will while wearing HMD.
Most importantly, MSI offers a 3-month free license to let gamers to fully benefit from the TriDef and get more from their VR.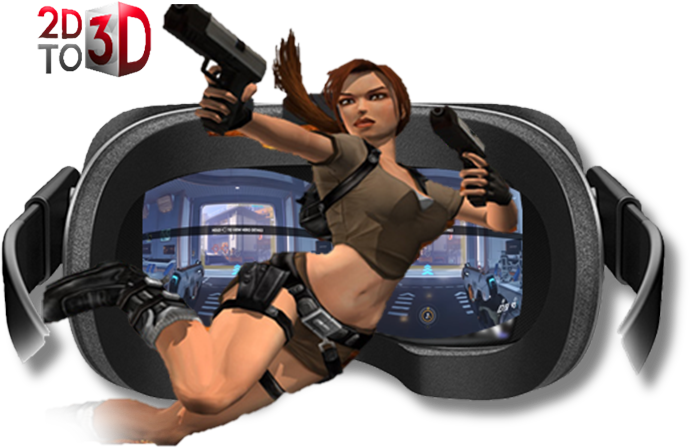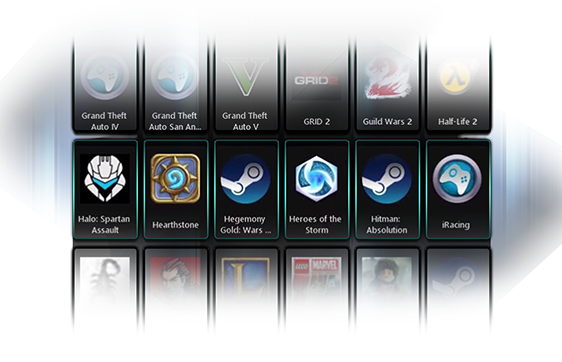 Bring PC game into VR world – Optimized with 900+ game title
 Not just VR, also stereoscopic 3D – More reality and more fun
 Various VR HMD supported – Support Both VIVE and Oculus Rift
 Easy one step on screen setup – Hand free control all setting via HMD
 MSI offer a 3-month free license!
˄
Additional information
| | |
| --- | --- |
| Weight | 1 kg |
| Dimensions | 35 × 32 × 6 cm |
| WARRANTY*** | 3 Years |
Specifications
Baseclock/Hyper Transport

2133/2200*/2400*/2600*/2666*/2750*/2800*/3000*/3110*/3333*/3400*(*OC)

10(2 x ports compatible with 1 x SATA Express port)

1 x 2280 Key M(PCIe Gen3 x4/SATA)

4 (Gen1), 2(Gen2, Type A+C)
Detail
CPU
• Supports New Intel® Core™ i7 Processors Extreme Edition for LGA 2011-3 Socket
• Support lntel® Turbo Boost Max Technology 3.0
* Please refer to CPU Support for compatible CPU; the above description is for reference only.
 
Chipset
• Intel® X99 Express Chipset
 
Main Memory
• Support eight DDR4 DIMMs 2133/2200(OC)/2400(OC)/2600(OC)/2666(OC)/2750(OC)/2800(OC)/3000(OC)/3110(OC)/3333(OC)/3400(OC)DRAM (128GB Max)
– Supports Quad-Channel mode
– Supports non-ECC, un-buffered memory
– Supports Intel® Extreme Memory Profile (XMP)
– Supports RDIMM 1Rx8 memory module(Operates in non-ECC mode)
* Hyper DIMM support depends on the individual CPU physical characteristics
 
Slots
• 5 x PCIe 3.0 x16 slots (PCI_E1~E4, PCI_E6), support up to 4-way mode
– 1-way mode: x16/ x0/ x0/ x0/ x0
– 2-way mode: x16/ x0/ x0/ x16/ x0*, x16/ x0/ x0/ x8/ x0**
– 3-way mode: x16/ x0/ x0/ x16/ x8*, x8/ x8/ x0/ x8/ x0**
– 4-way mode: x8/ x8/ x0/ x16/ x8*, x8/ x8/ x0/ x8/ x4**
* For the CPU that supports 40 PCIe lanes
** For the CPU that supports 28 PCIe lanes
 
Multi-GPU Support
• Supports 4-Way AMD® CrossFire™ Technology*
• Supports 4-Way NVIDIA® SLI™ Technology (For the CPU that supports 40 PCIe lanes)
• Supports 3-Way NVIDIA® SLI™ Technology (For the CPU that supports 28 PCIe lanes)
* Supports Windows 7 and Windows 8/ 8.1
Storage
• Intel X99 Express Chipset
•10x SATA 6Gb/s ports (2 x ports compatible with 1 x SATA Express port)*
– SATA1~6 support RAID 0, RAID 1, RAID 5 and RAID 10
– SATA7~10 ports only support IDE mode and AHCI mode
– Supports Intel® Smart Response Technology (Windows 7/ 8/ 8.1)
• 1 x SATA Express port*
• 1 x M.2 port, supports M.2 SATA 6Gb/s module* or M.2 PCIe module up to 32Gb/s speed**
– M.2 port supports 4.2cm/ 6cm/ 8cm length module
– M.2 PCIe module does not support RAID 0, RAID1, RAID 5 and RAID 10
* The SATA Express port or SATA5~6 ports will be unavailable when installing the M.2 (Gen2 x2 mode) module in the M.2 port.
** Intel RST does not support PCIe M.2 SSD with Legacy ROM.
 
USB
• Intel X99 Express Chipset
– 6 x USB 3.1 Gen1 (SuperSpeed USB) ports (4 ports on the back panel, 2 ports available through the internal USB 3.1 Gen1 connector (JUSB3)*)
– 6 x USB 2.0 ports (2 ports on the back panel, 4 ports available through the internal USB 2.0 connectors)
• ASMedia ASM1142 Chipset
– 1 x USB 3.1 Gen2 (SuperSpeed USB 10Gbps) port on the back panel
– 1 x USB 3.1 Gen2 Type-C port on the back panel
• ASMedia ASM1042AE Chipset
– 2 x USB 3.1 Gen1 (SuperSpeed USB) ports available through the internal USB 3.1 Gen1 connector (JUSB4)
* Internal JUSB3 connector supports MSI Super Charger.
 
Audio
• Realtek® ALC1150 Codec
– 7.1-Channel High Definition Audio
– Supports S/PDIF output
 
LAN 
• 2 x Killer E2400 Gigabit LAN controller
 
WIreless LAN
• Killer Wireless 1535 module.
–  Supports 2×2 802. 11a/b/g/n/ac with advanced features
–  Supports 20/40 MHz at 2.4 GHz and 20/40/80 MHz at 5GHz
– 1 x M.2 Key M Socket supports type 2280/2260/2242 storage devices in both PCIE Gen3 x4 & SATA mode
Bluetooth
• Killer Wireless 1535 module.
– Supports Bluetooth v4.0 (includes BLE* and Bluetooth 3.0+HS)
* BLE: Bluetooth Low Energy
 
Internal I/O Connectors
– 1 x 24-pin AT x main power connector
– 1 x 8-pin AT x 12V power connector
– 1 x 4-pin AT x 12V power connector
– 10 x SATA 6Gb/s connectors
– 1 x M.2 connector
– 1 x SATA Express connector
– 2 x USB 2.0 connectors (supports additional 4 USB 2.0 ports)
– 2 x USB 3.1 connectors (supports additional 4 USB 3.1 Gen1 ports)
– 2 x 4-pin CPU fan connectors
– 3 x 4-pin system fan connectors
– 1 x Front panel audio connector
– 2 x System panel connectors
– 1 x TPM module connector
– 1 x Chassis Intrusion connector
– 9 x V-Check connectors
– 1 x Clear CMOS jumper
– 1 x Power button
– 1 x Reset button
– 1 x OC Genie button
– 1 x Multi-BIOS switch
– 1 x OC Genie mode switch
– 1 x Audio selection switch
– 1 x Slow mode switch
– 1 x 2-Digit Debug Code LED
– 1 x Wi-Fi/Bluetooth module connector
 
Back Panel I/O Ports
– 1 x PS/2 port
– 2 x USB 2.0 ports
– 1 x Clear CMOS button
– 1 x USB 3.1 Gen2 port
– 1 x USB 3.1 Gen2 Type-C port
– 4 x USB 3.1 Gen1 ports
– 2 x LAN (RJ45) ports
– 1 x 6.3mm Gold-plated stereo headphone jack
– 1 x Optical S/PDIF OUT connector
– 5 x OFC audio jacks
 
BIOS
• The motherboard BIOS provides "Plug & Play" BIOS which detects the peripheral devices and expansion cards of the board automatically.
• The motherboard provides a Desktop Management Interface(DMI) function which records your motherboard specifications. 
Dimension
• 12 in. x 10.7 in. (30.5 cm x 27.2 cm) 
• E-ATX Form Factor
Mounting
• 9 mounting holes