Out Of Stock
Roll over image to zoom in
Click to open expanded view
MSI B150M MORTAR ARCTIC Gaming Intel B150 LGA 1151 DDR4 USB 3.1 Micro ATX Motherboard
New Product
All Products are Genuine, New & Original.
Shipping Time
Within 7 Working Days
Secure Checkout
SSL Enabled Secure Checkout
Delay
Due To Outbreak Of Covid 19 All The Shipments May Be Delayed.
₹12,990.00 (-23%)
Supports 6th Gen Intel Core / Pentium / Celeron LGA 1151 socket processors

Supports DDR4-2133 Memory

Gaming DNA: LED ambient lights are added to give it an AWESOME look & feel, ready for battle

4K UHD support: Ultra-high Definition visual experience

Ez debug LED: easiest way to troubleshoot
NON-STOP GAMING
Equip yourself with the MSI Arsenal GAMING Series motherboards to improve your game. MSI Arsenal GAMING Series motherboards are covered in full black camouflage with LED ambient lights and is packed with gaming features, making them the perfect weapon to dominate the battlefield.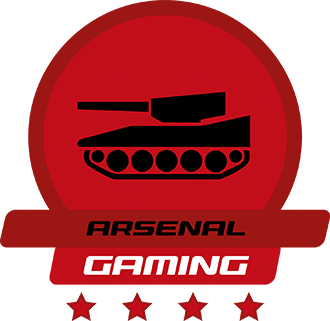 UNMATCHED MEMORY PERFORMANCE AND STABILITY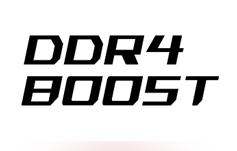 With traditional memory design the memory signals are often distorted by electromagnetic signals from other components, making the system perform slower or become unstable. MSI introduces DDR4 Boost technology with optimized traces and fully isolated memory circuitry. This design ensures the memory signals stay pure for optimal performance and stability.
CAMOUFLAGE STYLED HEATSINK AND IO COVER

Combining military component and gaming certified testing, truly presenting the best appearance with the great stability and gaming performance.

UNIQUE ARCTIC DESIGN

Comes with MSI first full white special design PCB, ARCTIC design not only for the cooling appearance, also meet gamer's tough requirement.

CAMOUFLAGE STYLED HEATSINK AND IO COVER

Combining military component and gaming certified testing, truly presenting the best appearance with the great stability and gaming performance.

UNIQUE ARCTIC DESIGN

Comes with MSI first full white special design PCB, ARCTIC design not only for the cooling appearance, also meet gamer's tough requirement.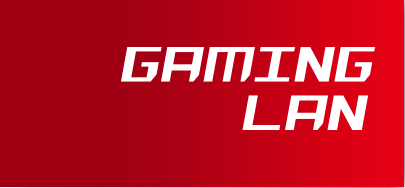 DOMINATE THE GAME WITH LOWEST LATENCY
Get ready to crush your enemies on the battlefield with MSI® GAMING LAN, featuring carefully selected components to ensure the best online gaming experience without lag.
GAMING OPTIMIZED BANDWIDTH MANAGEMENT
Dedicated to giving you the best online gaming experience with optimized traffic prioritization and low latency, MSI GAMING LAN Manager automatically classifies and prioritizes the latency-sensitive applications for online games.
MSI GAMING LAN MANAGER
Automatically prioritizes games above other applications
Allows you to change applications' traffic priority
Allows you to customize bandwidth for each application

GAMING LED EFFECT
The Arsenal GAMING Series motherboards come with LEDs on the back of the motherboard to let you fully enjoy the gaming side of things. Like war paint, turn them on for the full Arsenal GAMING experience and you are ready to dominate any battlefield.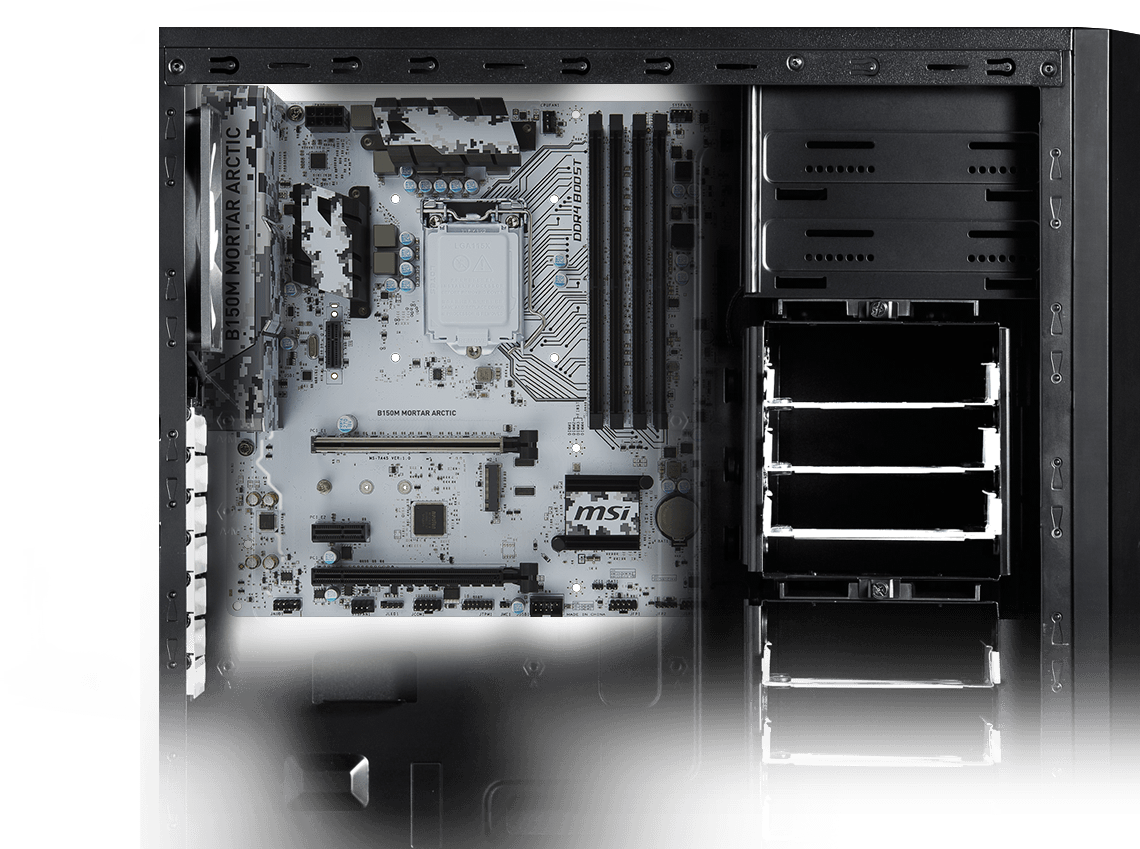 LIGHT EXTENSION
edicated HEADER for 4-PIN STRIP
Designed for anyone who simply wants to have a perfectly stylish gaming rig. With MSI's Light Extension header, it provides the most intuitive way to control the fascinated LED strip. Just install the standard 12V strips onto the 4-pin Light Extension strip header, then control your lighting to any style you want. Extend the Light to whole gaming rig and your gaming room.
*The Mystic Light Extension header supports 5050 single-color LED strips with a maximum power rating of 3A (12V). For highest brightness, strip length should not exceed 2m.
STUDIO GRADE SOUND WITH AUDIO BOOST
With Audio Boost we're delivering the highest sound quality through the use of premium quality audio components. That way, you can enjoy breathtaking, crystal clear sound and music through 6-channel Audio or high impendence headphones and truly dominate the game.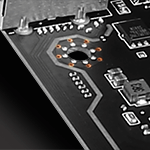 ISOLATED AUDIO PCB WITH LED LINE
Audio Boost acts like a dedicated soundcard by physically isolating the audio circuitry to give you a more clear audio signal.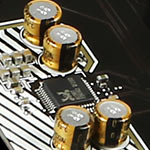 CHEMI-CON AUDIO CAPACITORS
Delivering high fidelity crystal clear sound with exceptional acoustics and realism.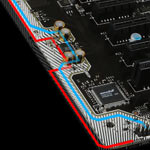 SEPARATED AUDIO LAYERS
Equal and perfect sound quality for left & right channel audio through the use of seperated layers in the PCB.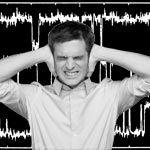 ANTI-POPCORN NOISE
Audio Boost protects your ears against annoying loud popping sounds when you plug devices in or out or turn your PC on/off.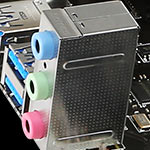 5.1 Audio Jacks
7.1 via front
With high quality audio connectors you get the best possible signal output with less chance of distortion.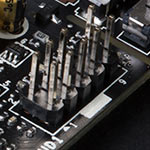 FRONT DEDICATED HEADPHONE OUT
Convenient use of the front panel audio output while retaining high quality amplified sound.
GAMING HOTKEY
Gaming Hotkey enables more functionality using your own keyboard. Simply assign functions to any key and launch your favorite games, load profiles with the push of a single button. The possibilities are endless!
Customize any shortcut on your keyboard
User friendly, easy to use application
1 key load up of your favorite game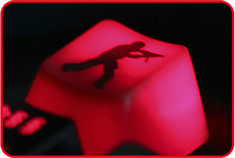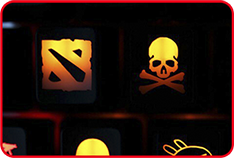 TOTAL FREEDOM, MAXIMUM EASE
Easily program your most used commands to be executed with a single keystroke. You are free to choose any key you want.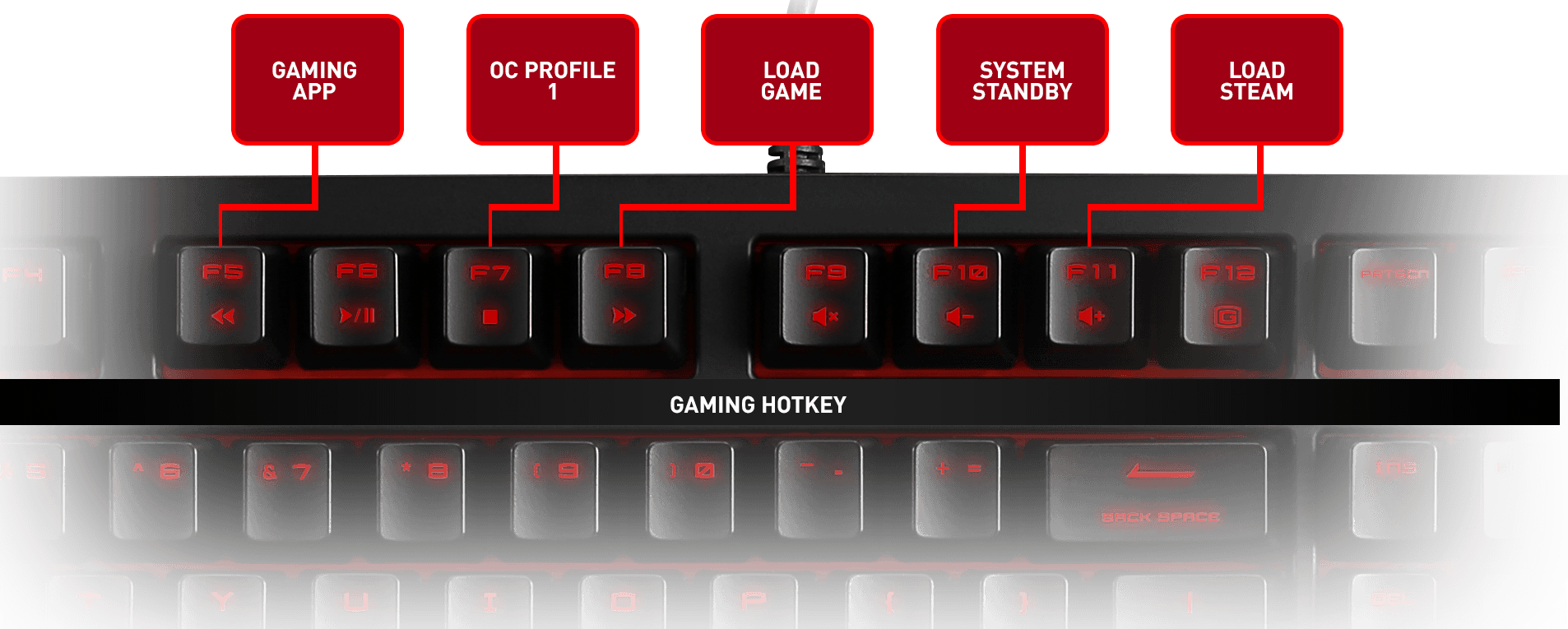 *Real GAMING Hotkey settings depend on the configuration
MSI USB 3.1 GEN1
Transfer your favorite games, music and movies over Type-C connector more convenient than ever. USB 3.1 Gen1 enables lightning-fast transfer speeds up to 5Gb/s!

Benefits
10X faster than USB 2.0
Up to 5Gbps data transfer bandwidth
Boost transfer rate for your PC and peripherals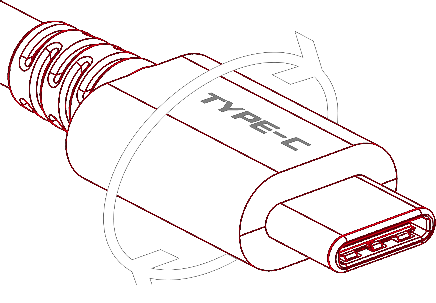 Type-C with reversible design
Get all the performance benefits from USB 3.1 Gen1 combined with the convenience of the USB Type-C connector. This reversible connector allows for effortless connecting of USB devices.
2X FRONT USB 3.1 GEN1
With a clever placed USB 3.1 Gen1 front pin header, available on MSI motherboards, you can connect up to 2 USB 3.1 Gen1 devices directly to the front of your PC Chassis. This way you can easily enjoy fast USB speeds without having to use the hard-to-reach USB ports on the rear.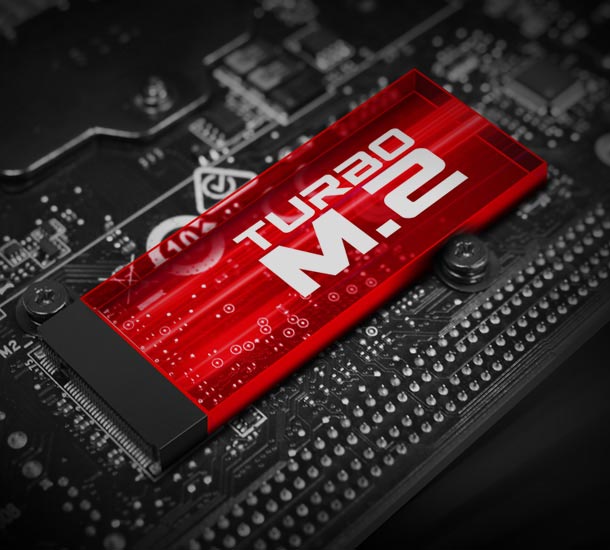 PUSH YOUR SSD HARDER WITH M.2
Delivering speeds up to 32Gb/s using Gen3 x4, Turbo M.2 is over 5 times faster than a regular SATA III connection! Enjoy a blazing fast system boot up and insanely fast loading of applications and games with MSI motherboards.
*Supports 2242/2260/2280 storage devices.
PUSH YOUR SSD HARDER WITH M.2
MSI® STEEL ARMOR
BEST PROTECTION
STEEL ARMOR: REINFORCED PCI EXPRESS SLOT
With the increased size and weight of modern high end graphics cards, traditional PCI Express slots often show signs of bending or even breaking. Meet STEEL Armor, strengthened PCI Express slots using more solder points to make sure you never have to worry about breaking off any of the slots.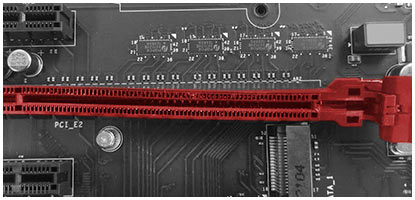 PREVENT DAMAGE!
Worried about damaging the PCI-Express slot or your graphics card because of the weight?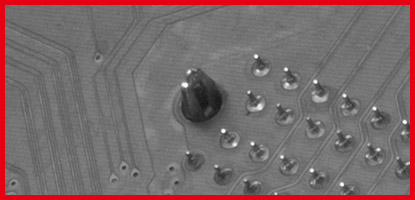 OTHER BRANDS
NO STRENGHTENING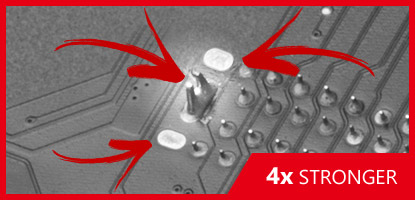 MSI® STEEL ARMOR
REINFORCED, HEAVY SOLDERED CONNECTIONS
ENHANCED CPU OVERVOLTAGE PROTECTION
Onboard overcurrent protection prevents overcurrent and short-circuit damage of the CPU and other components. There shows a warning message let's you know that overcurrent protection is activated for easier troubleshooting.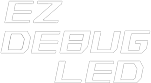 EASY DIAGNOSTIC
MSI EZ DEBUG LED is an easy troubleshooting tool built with 4 LEDs to indicate to CPU / Memory / VGA / Boot operation every time you boot up your system.
Run into trouble? Use the LEDs to easy identify the item causing problems.
STEELSERIES CERTIFIED
Get ready to enjoy the best gaming experience with MSI & SteelSeries!
Enthusiast gaming gear brand SteelSeries has officially approved MSI GAMING motherboards as 'SteelSeries Certified (SSC)'. This certification is based on the performance demands and stability of MSI GAMING motherboards and SteelSeries products. Your SteelSeries headset, mouse and other top quality gaming gear works best on MSI GAMING motherboards.
GAMING CERTIFIED
Our GAMING motherboards are tested in our gaming lab, internet cafes and together with the world's best eSports players to make sure you get top performance and reliability in the world's most popular games. Through 24-hour on- and offline game testing, MSI ensures the onboard network configuration, audio reception and FPS performance are tested and tuned to perfection for you to enjoy the best possible gameplay experience.
Only the motherboards that pass this test receive the GAMING CERTIFIED status and are considered true MSI® GAMING motherboards.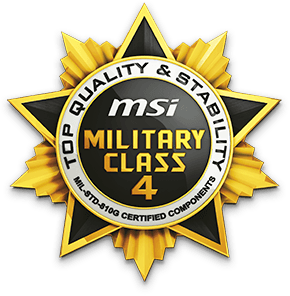 MILITARY CLASS 4 COMPONENTS

DARK CHOKE
Dark Choke uses the special core design and allows the Dark Choke to run at a lower temperature with higher capacity and better power efficiency and stability.

SOLID CAP
With their aluminum core design and Japanese made quality, Solid CAPs are made for high-end design motherboard. Not only do Solid CAPs could provide lower Equivalent Series Resistance (ESR), but also work firmly for over-10-year.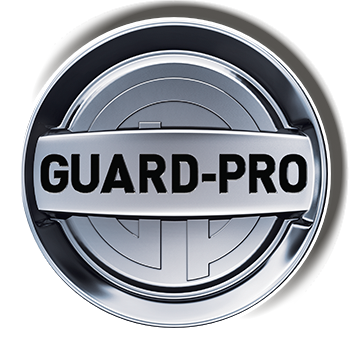 HUMIDITY PROTECTION
Reduction in moisture absorption helps prevent "Conductive Anodic Filament". Untreated PCB's can have 10x higher failure rate.

HIGH TEMPERATURE
PROTECTION
All key components used in MSI motherboards have all passed military testing ensuring stable operation in the harshest environments.

CIRCUIT PROTECTION
Carefully selected materials, multiple PCB layers and shielding result in the best circuit protection for our GAMING motherboards.

ESD PROTECTION
Each and every I/O port is protected against the hazards of Electro Static Discharge.

EMI PROTECTION
All MSI motherboards comply with strict American FCC regulations and reduce the impact of Electromagnetic Interference.
BENEFIT FROM THE NEW
INTEL® SMALL BUSINESS ADVANTAGE
SOLUTION with MSI®MOTHERBOARDS
Intel® SBA is a unique, customizable solution that helps improve small businesses data security, maximizes employee productivity and boosts overall office computers' performance.
A simple and intuitive interface offering hardware-based security and improves productivity – With software monitoring, health center, data backup and restore, USB blocker, screen sharing, file sharing, and chatting.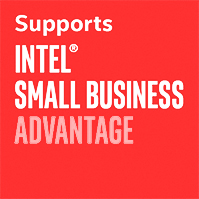 CONNECT
Remote file access Remote desktop

HEALTH
Health Center After-hours maintenance

SECURITY
Software Monitor Data Backup & Restore USB Blocker

SHARE
File Sharing Screen Sharing Chat
Click on video above to learn about Intel® SBA

THE ALL NEW, AWARD-WINNING CLICK BIOS 5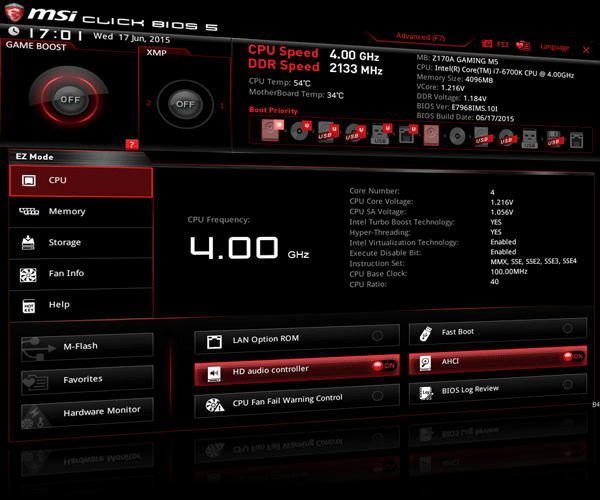 LEARN MORE ON OUR UEFI BIOS PAGE
Explore the greatly improved, award-winning CLICK BIOS 5 and use it to tune your system to maximum performance to get the most out of your games. MSI CLICK BIOS 5 is the next generation UEFI BIOS with optimizations for Windows 10.
Control your system in two modes: EZ mode, for the most used settings and functions. Advanced mode for more detailed settings and fine-tuning options to boost your system's performance.
Variety of options to boost your game performance
Next gen UEFI BIOS with award winning design
High-resolution multi language scalable font
Easy to use
Advanced overclocking
OTHERS

Low res, non-scalable
CLICK BIOS 5

Sharp, hi-res, scalable design
GAMING DEVICE PORT
MSI Gaming Device Port is optimized to deliver the best connectivity for high end gaming mice to fully utilize its speed. You can customize your mouse' DPI to change accuracy and program macro combinations using the easy to use Mouse Master software to perform multiple commands with just one click.
Gaming benefits
More responsive, faster reactions
Customizable mouse settings
Customizable mouse accuracy (DPI)
Program macros for multiple actions in 1 click
Smoother gameplay
Technical benefits
3x more gold than regular connectors
10x longer lifetime when plugging/un-plugging
Prevents oxidation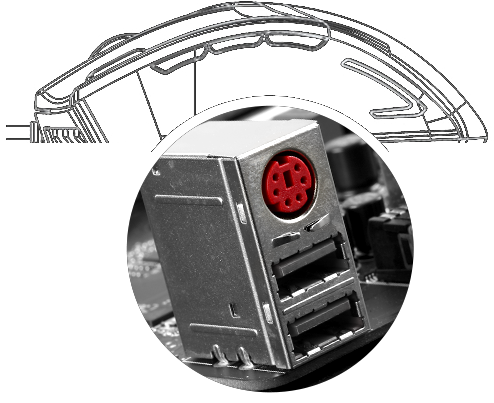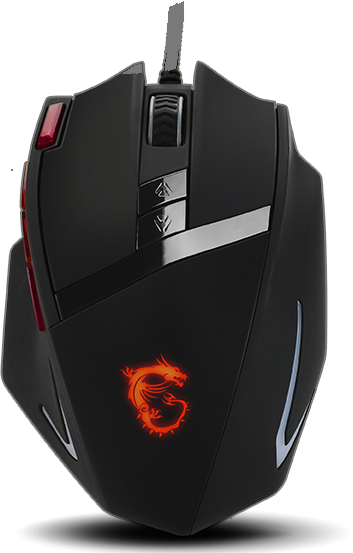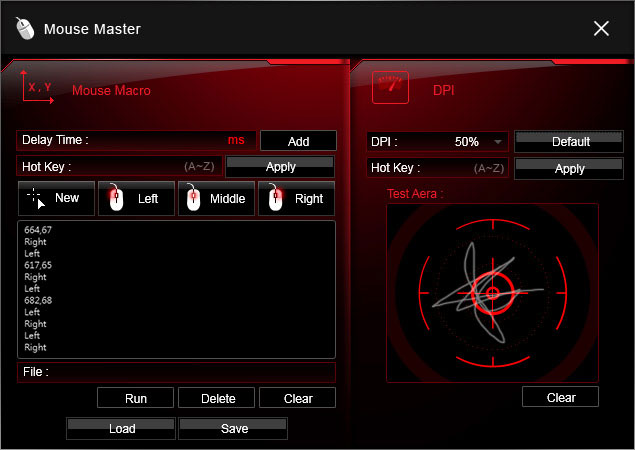 WTFast is the Gamers Private Network ; like a global automated army of IT specialists all working together to optimize your game connection from end to end. WTFast reports rich connection stats for your online game, so you can see exactly what is happening with your game connection.
Built just for MMO gamers
Reduce average ping
Greatly reduce connection flux, spikes and packet loss
MSI Exclusive 2-month premium license
Your Game, Your Stream, Your Fame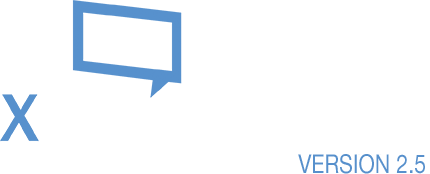 HOW TO ACTIVATE MSI PREMIUM LICENSE
XSplit Gamecaster & Broadcaster V2 lets you easily record your gaming moments and broadcast your live gameplay sessions to Twitch, YouTube, UStream and more.
It's simple, easy to use and ideal for sharing your gameplay with friends, family or the world – or for capturing those perfect gaming moments, just for the heck of it.
RECORD & STREAM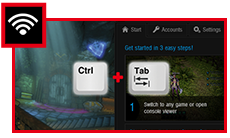 Use XSplit Gamecaster to stream all of your gaming activities
VIDEO EDITOR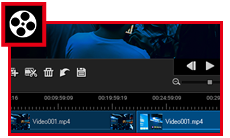 Edit your recordings and conquer the world
REALTIME NOTES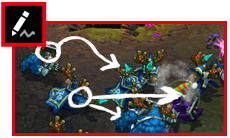 Draw attention whilst casting with in-game annotations
TriDef SmartCam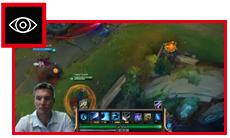 Fully automatic chroma key that can work on any background
Adaptive Bitrate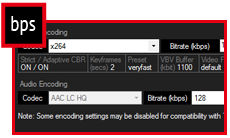 Automatically adjusts your bitrate according to your network conditions
GAME DETECTION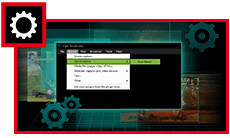 Game Capture Auto Detect allows for automatic streaming when starting a game
OBS STREAMING SOFTWARE
Share your gaming achievements with the world! Open Broadcaster Software (OBS) is world's most popular open source software for video recording and live streaming. Show your friends your gaming progress live.



Plenty of plugins

Allowing developers to create their own unique plugins and complete control of their streaming experience.

Optimized video quality

OBS records videos using small file size,but with perfect image and sound quality, without lag.




Easy to share

Live streaming to your favorite video sharing websites such as Twitch, YouTube, DailyMotion, Hitbox and many more.




Webcam supported

OBS supports almost any webcam. DirectShow capture device support (webcams, capture cards, etc).




Multiple profiles

Add different profiles, each of them with its own settings. Easy to use OBS for anyone, in any situation.




Plenty of plugins

Allowing developers to create their own unique plugins and complete control of their streaming experience.

Optimized video quality

OBS records videos using small file size,but with perfect image and sound quality, without lag.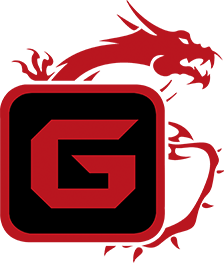 GAMING APP
Outperform your competition with the MSI® GAMING APP which allows control of your Graphics Card's boost.
Simply select your preferred mode with the click of a button:
/ Silent / Gaming / OC /
ON-SCREEN SPEED & TEMPERATURES
Real-time monitor GPU Core, DRAM Frequency, GPU & CPU Temperatures and much more, in game or in other fullscreen applications, customizable to your preference.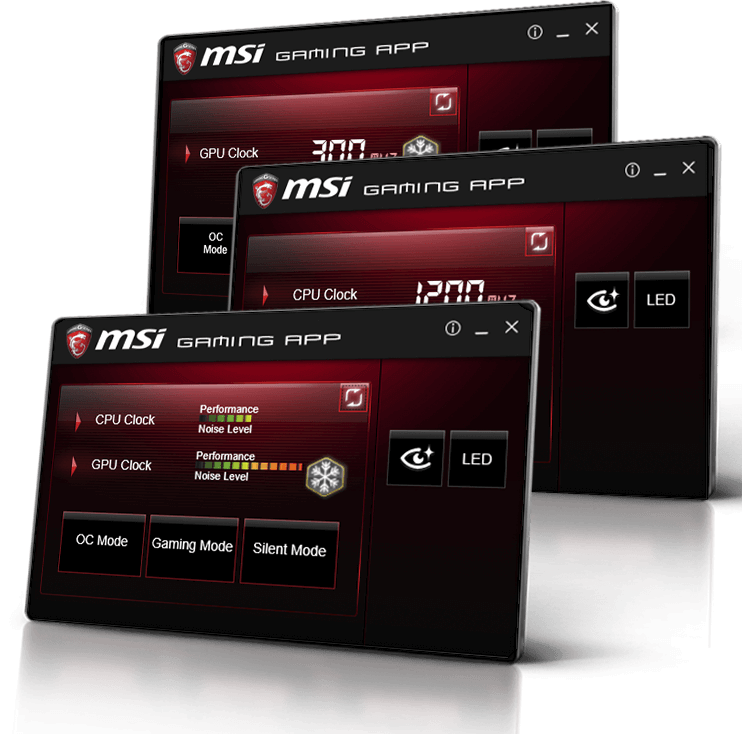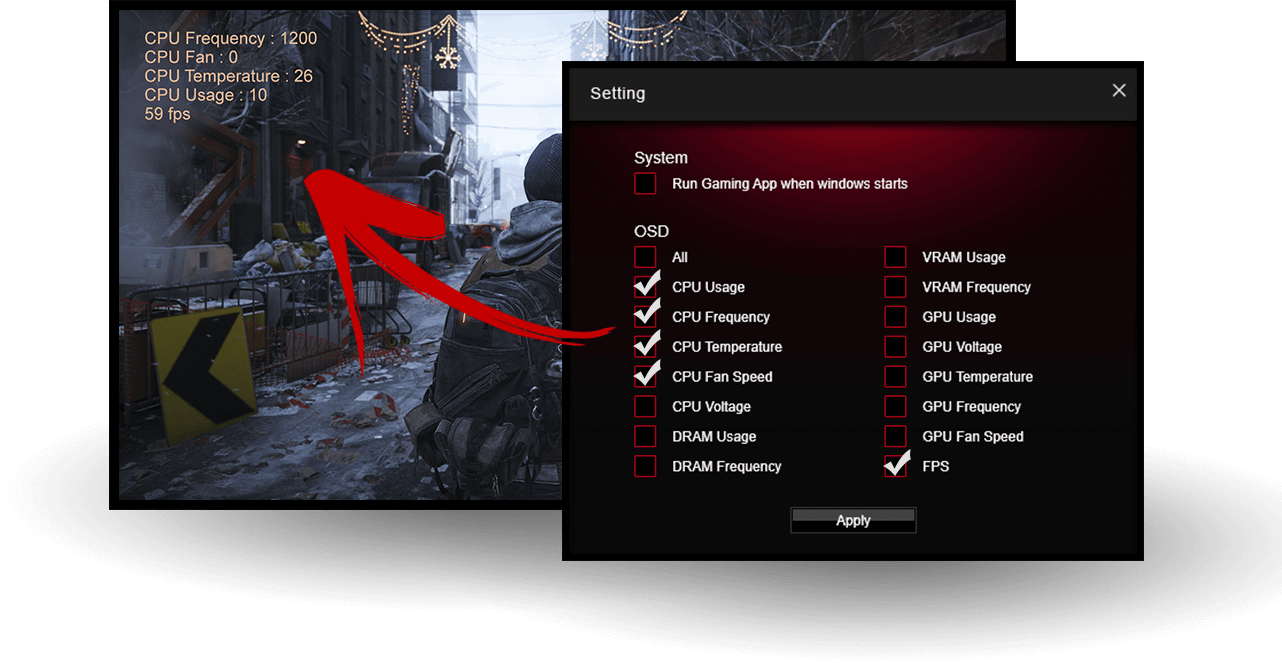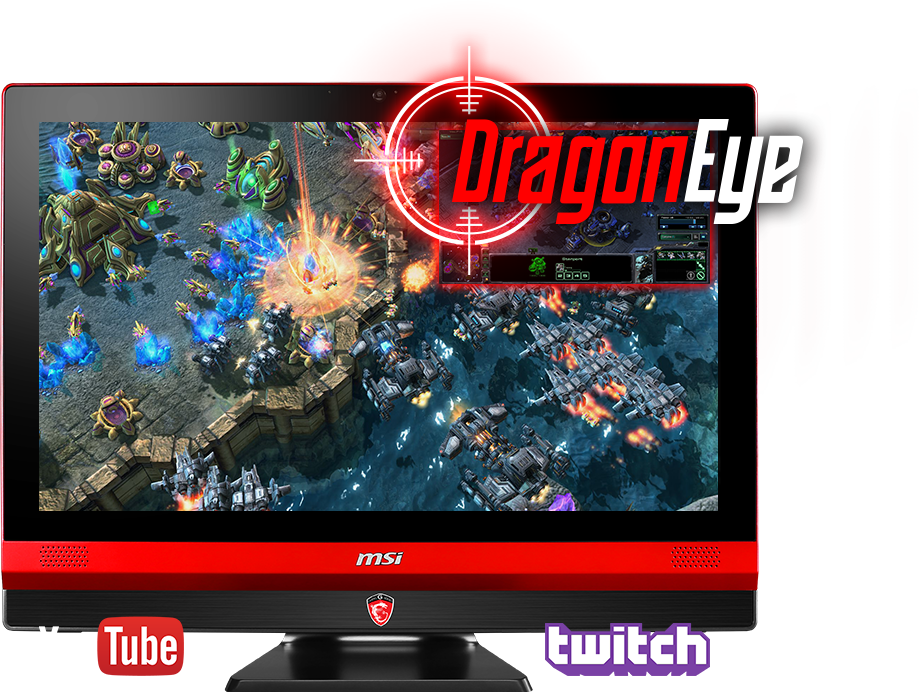 A DIFFERENT VIEW
ON GAMING
MSI Dragon Eye allows you to watch a YouTube video or Twitch Stream while playing a game simultaneously. Simply add a link or stream to the Dragon Eye application and select the size, position, volume and transparency and start gaming. With a few hotkeys you can start/pause your video or set the volume.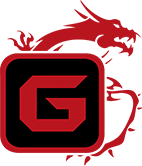 MSI has worked closely with CPUID to develop this special edition of CPU-Z featuring the famous MSI GAMING dragon. Use CPU-Z to gather key information on the main devices of your system, such as your CPU speed, Memory speed and timings, motherboard BIOS version and much more.
Download CPU-Z
MSI GAMING Edition HERE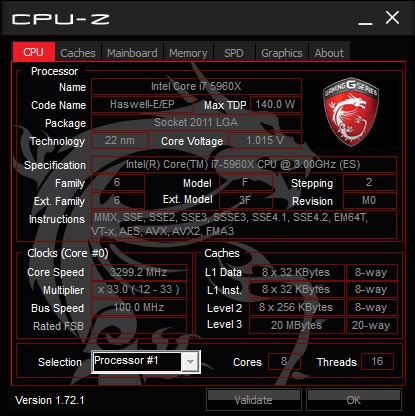 SSD NOT FAST ENOUGH? TRY MSI RAMDISK!
Get an unlimited RAMDisk for free (worth $35) with MSI GAMING motherboards. RAMDisk allows you to create a virtual drive from your system memory, enabling speeds up to 25x faster than a modern SSD. You can load complete games, speed up your browser or your page file significantly increasing system performance! You even increase your SSD's lifespan by using RAMDisk as it reduces unnecessary read and write operations to your SSD.
Speed up system performance
Speed up games, apps and browser
Increase SSD lifespan
CONNECTIVITY
Be sure to take full advantage of all the GAMING weapons by connecting your devices to the optimized ports.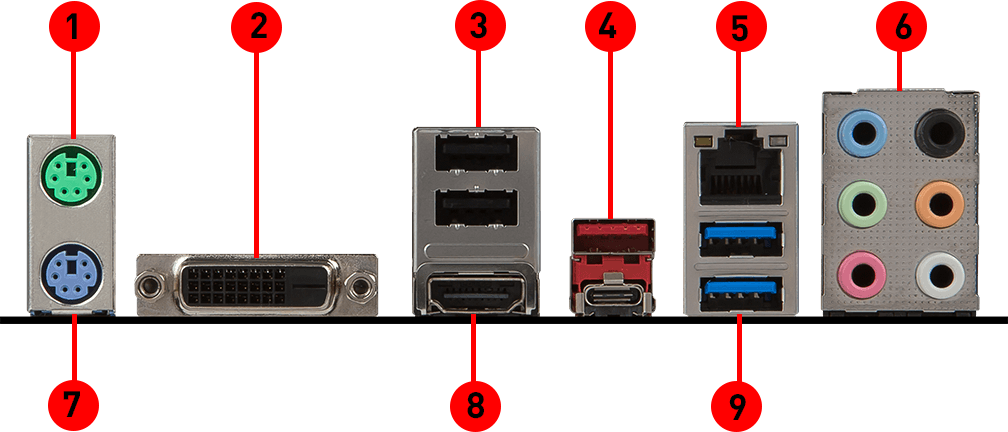 Mouse port
DVI-D port
USB 2.0 ports
USB 3.1 Gen1 ports(1* Type C)
LAN Port
Audio Connectors
Keyboard port
HDMI port
USB 3.1 Gen1 ports
Additional information
| | |
| --- | --- |
| Weight | 1 kg |
| Dimensions | 35 × 32 × 6 cm |
| WARRANTY*** | 3 Years |
Detail
CPU
• Supports 6th Gen Intel® Core™ i3/i5/i7 processors, and Intel® Pentium® and Celeron® processors for Socket LGA1151
* Please refer to CPU Support for compatible CPU; the above description is for reference only.
 
Chipset
• Intel® B150 Chipset
 
Main Memory
• 4 x DDR4 memory slots, support up to 64GB
– Supports DDR4 2133 MHz*
• Dual channel memory architecture
• Supports ECC, un-buffered memory
– ECC UDIMM memory (non-ECC mode)
• Supports Intel® Extreme Memory Profile (XMP)
* Please refer to www.msi.com for more information on compatible memory.
** DDR4 2133 MHz and higher memory modules will only run at maximum of DDR4 2133 MHz on XMP mode due to Intel® chipset limitation.
 
Slots
• 2 x PCIe 3.0 x16 slots (support x16/x4)*
• 1 x PCIe 3.0 x1 slots
• 1 x M.2 slot (Key E)
– Supports Wi-Fi module
* The PCI_E3 slot will only run PCIe 3.0 x2 speed when a M.2 SATA storage is installed in M.2 slot (M2_1), and the PCI_E3 slot will be disabled when a M.2 PCIe module is installed in M.2 (M2_1) slot.
 
Onboard Graphics
• 1 x HDMI™ port, support a maximum resolution of 4096×2160@24Hz, 2560×1600@60Hz
• 1 x DVI-D port, support a maximum resolution of 1920×1200@60Hz
 
Multi-GPU
• Supports 2-Way AMD® CrossFire™ Technology
 
Storage
• Intel® B150 Chipset
• 6 x SATA 6Gb/s ports*
• 1 x M.2 slot (Key M)*
– Supports up to PCIe 3.0 x4 and SATA 6Gb/s
– Supports 2242/ 2260/ 2280 storage devices
– Supports PCIe 3.0 x4 NVMe Mini-SAS SSD with Turbo U.2 Host Card**
* SATA1 port will be unavailable when the M.2 SATA module is installed in M.2 slot (M2_1).
** The Turbo U.2 Host Card is not included, please purchase separately.
 
USB
• Intel® B150 Chipset
– 1 x USB 3.1 Gen1 (SuperSpeed USB) Type-C port on the back panel
– 5 x USB 3.1 Gen1 (SuperSpeed USB) ports (3 ports on the back panel, 2 ports available through the internal USB 3.1 Gen 1 connector)
– 4 x USB 2.0 (High-speed USB) ports (2 ports on the back panel, 2 ports available through the internal USB connector)
 
Audio
• Realtek® ALC892 Codec
• 7.1-Channel High Definition Audio
 
LAN
• 1 x Realtek RTL8111H Gigabit LAN controller
 
WLAN & Bluetooth® (Optional)
• Intel® Dual Band Wireless-AC 8260 module (optional)
– Supports M.2 (Key E) interface
– Supports Wi-Fi 802.11 a/b/g/n/ac, dual band (2.4GHz, 5GHz) up to 867 Mbps speed.
– Supports Dual Mode Bluetooth® 2.1, 2.1+EDR, 3.0, 4.0, BLE, 4.2
 
Back Panel I/O Ports
– 1 x PS/2 mouse port
– 1 x PS/2 keyboard port
– 1 x DVI-D port
– 2 x USB 2.0 ports
– 1 x HDMI™ port
– 3 x USB 3.1 Gen1 ports
– 1 x USB 3.1 Gen1 Type-C port
– 1 x LAN (RJ45) port
– 6 x audio jacks
 
Internal I/O Connectors
– 1 x 24-pin ATX main power connector
– 1 x 8-pin ATX 12V power connector
– 6 x SATA 6Gb/s connectors
– 1 x USB 3.1 Gen1 connector (support additional 2 USB 3.1 Gen1 ports)
– 1 x USB 2.0 connector (supports additional 2 USB 2.0 ports)
– 1 x 4-pin CPU fan connector
– 3 x 4-pin system fan connectors
– 1 x Clear CMOS jumper
– 1 x Front panel audio connector
– 2 x Front panel connectors
– 1 x TPM module connector
– 1 x Chassis Intrusion connector
– 1 x Serial port connector
– 1 x LED connector
 
Dimension
• 9.6 in. x 9.6 in. (24.38 cm x 24.38 cm) M-ATX Form Factor
 
Mounting
• 8 mounting holes