CoolerMaster MasterCase Maker 5 – MID Tower Gaming Case/ Cabinet
New Product
All Products are Genuine, New & Original.
Shipping Time
Within 7 Working Days
Secure Checkout
SSL Enabled Secure Checkout
Delay
Due To Outbreak Of Covid 19 All The Shipments May Be Delayed.
₹19,999.00 (-6%)
Dimensions 528.6(L) x 235(W) x 548(H) mm / 20.8(L) x 9.3(W) x 21.6(H) in

M/B Type ATX, microATX, Mini-ITX & Red LED strip x 1(pre-Installed) 4 LED connections available

I/O Panel USB 3.0 x1, USB 3.0 (type C) x1, USB 2.0 x2, Audio In & Out (supports HD Audio)

Radistor Support Top – 120mm, 140mm, 240mm, 280mm (max. 297mm radiator length)

VGA card length 412mm/16.22 inch (without 3.5″ HDD cage) 296mm/11.7 inch (with 3.5″ HDD cage)
Categories: Accessories & Peripherals, Computer Cases
Tags: Cabinet, Case, Chassis, Computer Accessories Tags: Cabinet, Cooler Master, COSMOS, Full Tower, Gaming, graphic, PC, Stylish
MasterCase Series
The new wave of case technology pioneered by our MasterCase series crests with the unique FreeForm™ Modular System, which allows unparalleled flexibility to upgrade your case via the addition of top panels or doors, change aesthetics, thermal performance and layout flexibility. The MasterCase Maker 5 advances beyond the concept of a standard build by offering the option to completely swap and adjust the case's form and functionality with multiple interior and exterior outlooks, ample space and customized accessories.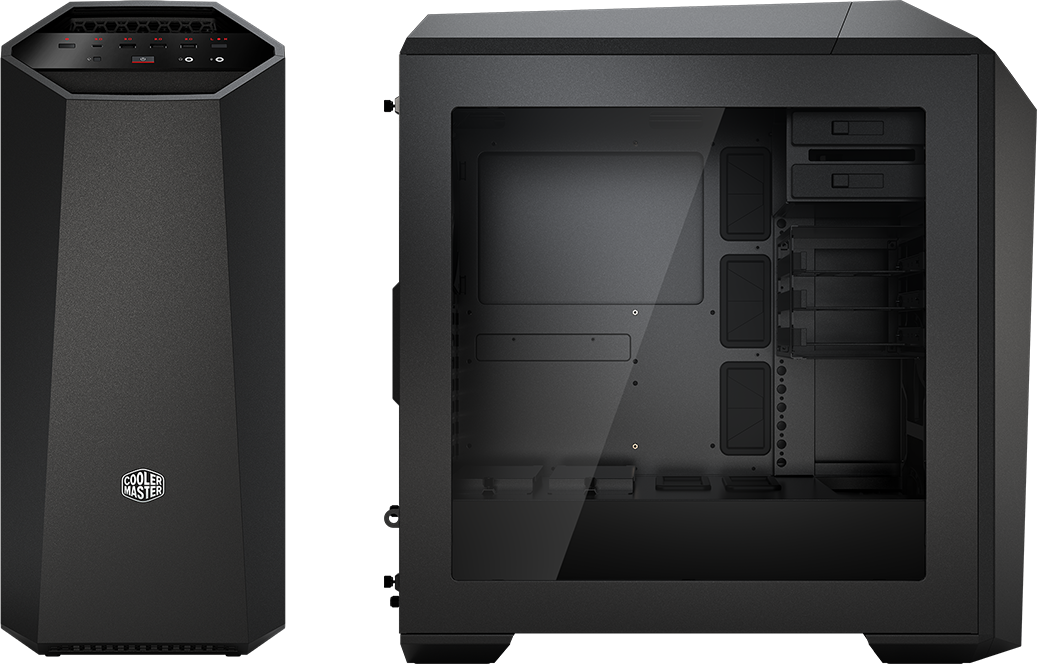 CUSTOMIZE. ADJUST. UPGRADE.
FreeForm™ Modular System
We want you to have absolute control over how your case looks and functions. The FreeForm™ Modular System of the MasterCase lets you adjust the exterior structure and aesthetic via a range of replacement panels and doors.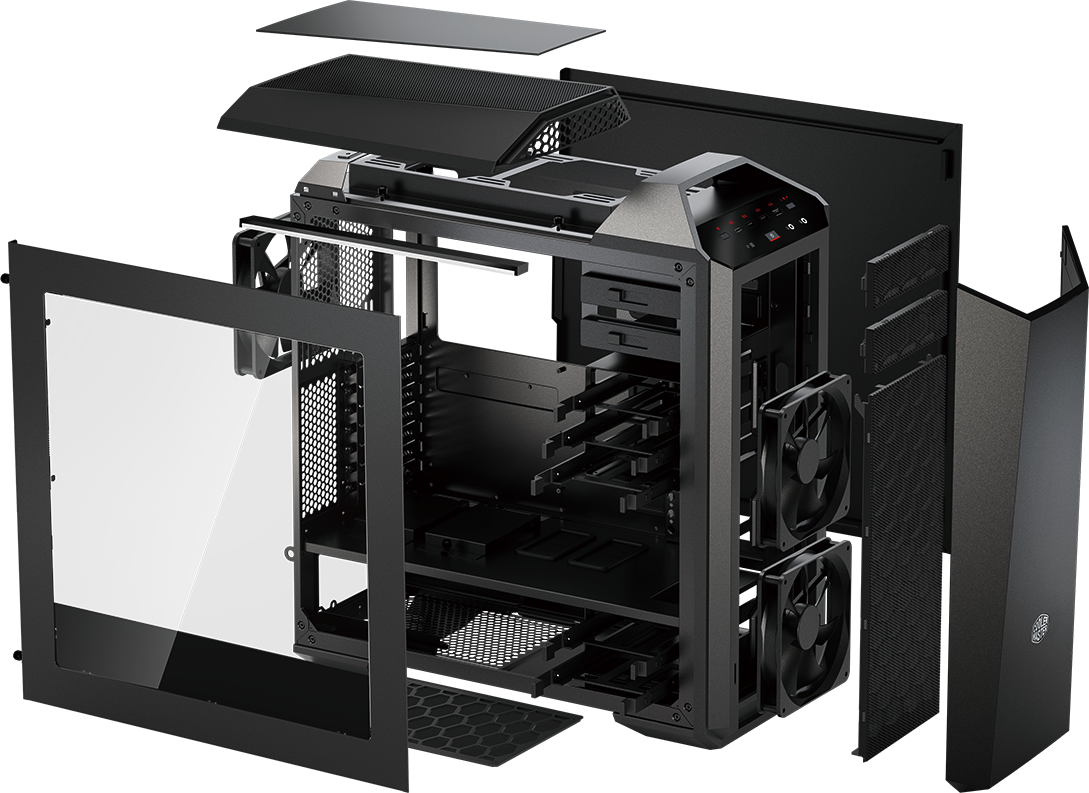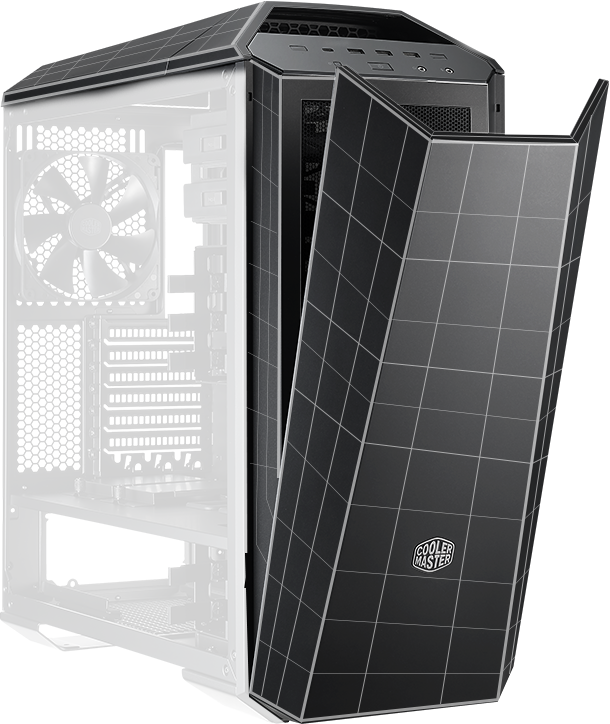 Adjust Internal Layout
CLIP-AND-CLICK PANEL
Leveraging our unique clip-and-click technology, vertically adjust or entirely remove your optical disk drive (ODD) and HDD via sliding locks. Just click-in the cages, and adjust the height to suit your needs. Position them at the top to allow room for up to three extra-long graphics cards, or retain only the bottom positioned cages to add a front-mounted radiator for even more cooling options.
I/O Panel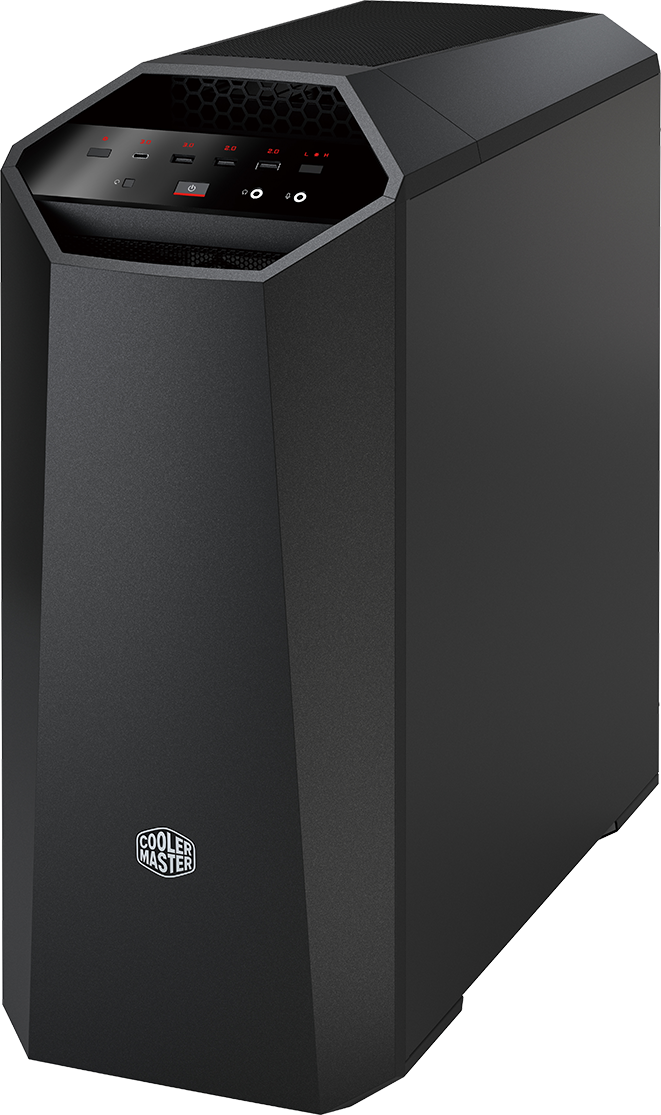 Equipped with an upgraded I/O panel, you get buttons for the LED strip, fan speed control and four USB ports including USB 3.0 Type C. Ensure your rig will be future proof and support the devices of tomorrow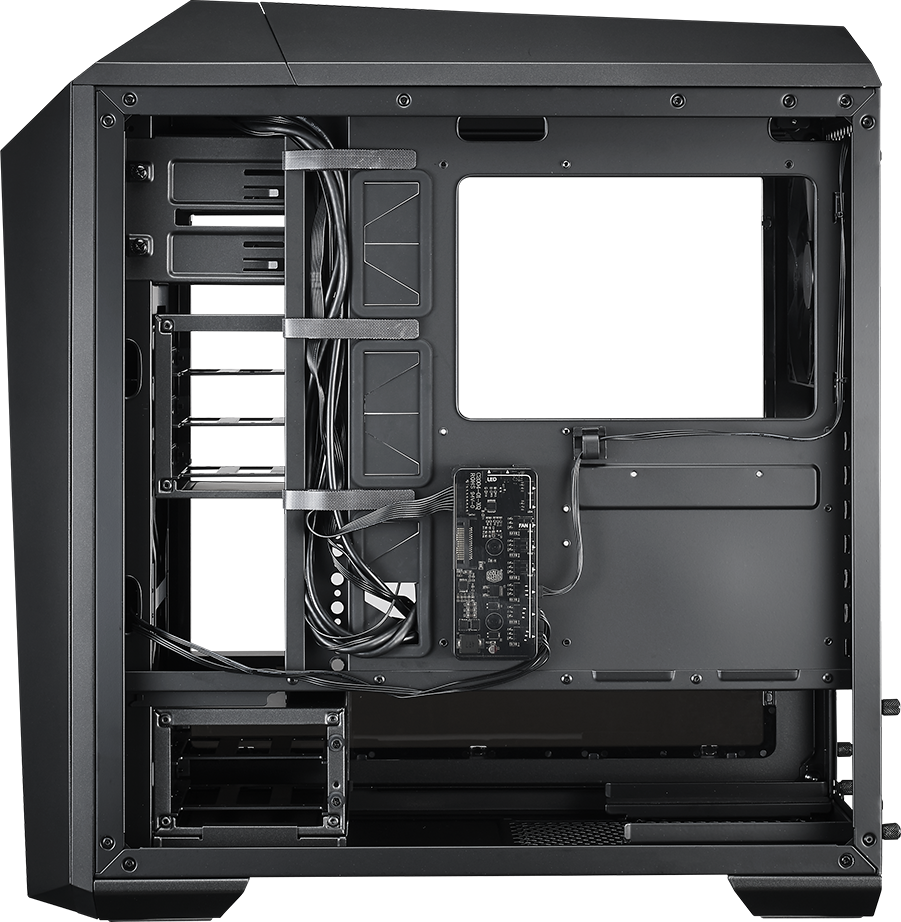 Led & Fan Controller Board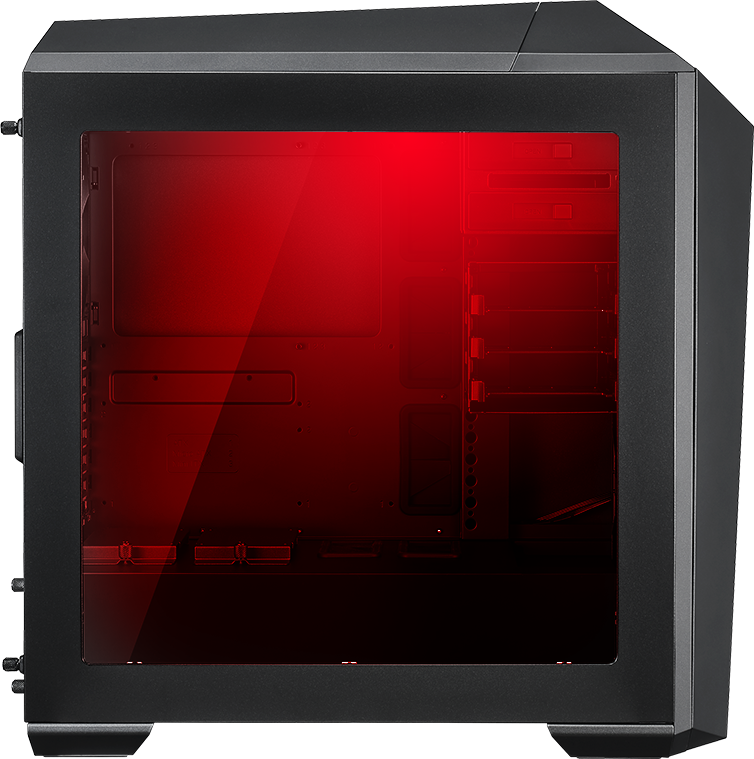 The controller board supports up to six fans and four LED strips, allowing for high (12V) and low (7V) fan speeds and LED lighting for stripes or fans with three modes (on, off and breathing effect)
Led & Fan Controller Board
The MasterCase Maker 5 includes a magnetic LED Strip that beams with a red glow ensuring your rig is lit up. The strip can be placed anywhere in the case.
Additional information
| | |
| --- | --- |
| Weight | 13 kg |
| Dimensions | 55 × 25 × 55 cm |
Specification
Model Number
MCZ-005M-KWN00
Dimensions
528.6(L) x 235(W) x 548(H) mm / 20.8(L) x 9.3(W) x 21.6(H) in
Net Weight
12.3 kg / 27.2 lb
M/B Type
ATX, mATX, Mini-ITX
5.25″ Drive Bays
2
3.5″ Drive Bays
5
2.5″ Drive Bays
2+5
I/O Panel
USB 3.0 x1, USB 3.0 (type C) x1, USB 2.0 x2, Audio In & Out (supports HD Audio)
Expansion Slots
7
Cooling Support
Front
140x25mm fan x2, 1200RPM (pre-Installed)
140 x 25mm fanx1 (optional)
Rear
140x25mm fan x1, 1200RPM (pre-Installed)
120mm fan x1 (optional)
Top
120 / 140mm fan x2 (optional)
Radiator Support
Front
240mm / 280mm (requires removal of ODD cage)
Rear
120mm / 140mm
Top
240mm / 280mm (max. 297mm radiator length)
Lighting Support
Red LED strip x 1(pre-Installed)
4 LED connections available
Power Supply
Bottom Mount, ATX PS2 (maximum length: 200mm)
Compatibility (Maximum)
VGA card length
412mm/16.22 inch (without 3.5" HDD cage)
296mm/11.7 inch (with 3.5" HDD cage)
CPU cooler height
190mm/7.48 inch
EAN Code
4719512050224
UPC Code
884102027666