AMD Ryzen™ 7 1700X Processor CPU
New Product
All Products are Genuine, New & Original.
Shipping Time
Within 7 Working Days
Secure Checkout
SSL Enabled Secure Checkout
Delay
Due To Outbreak Of Covid 19 All The Shipments May Be Delayed.
₹32,000.00 (-6%)
AMD SenseMI Technology
AMD XFR (eXtended Frequency Range) Technology
Socket AM4
Max Turbo Frequency 3.8 GHz
16MB L3 Cache
4MB L2 Cache
DDR4 Support
Unlocked Processor
Thermal Design Power 95W
Without Fan and Cooler
Incredible Multi-Core Performance
True machine intelligence featuring 8 processor cores, 16 threads, and Extended Frequency Range (XFR) in the presence of better cooling.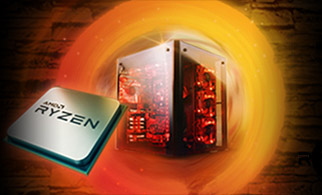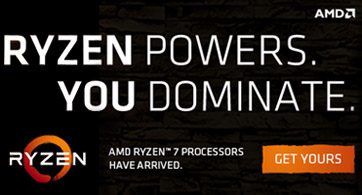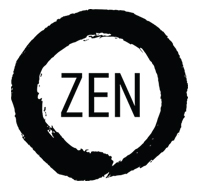 Setting the Bar for High Performance and Efficiency
AMD's high-performance x86 Core "Zen" architecture delivers >52% improvement in instructions-per-clock cycle over the previous generation AMD core, without increasing power.
Shop all AMD Ryzen™ 7 products now.
AMD SenseMI Technology. Technology that thinks.
AMD introduces SenseMI technology, a set of learning and adapting features that help the AMD Ryzen™ processor customize its performance to you and your applications. Finally: performance that thinks.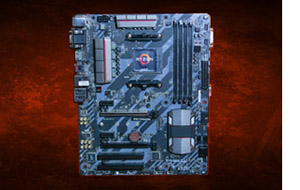 Powered by the AM4 Platform
The new AMD AM4 Platform puts effortless compatibility front and center. Our new 1331-pin processor socket works with the 7th Gen AMD APU, AMD Ryzen CPU, and the upcoming "Raven Ridge" APU. The one Socket AM4 motherboard you buy will work with any AM4 processor! And with support for the latest I/O standards like USB 3.1 Gen 2, NVMe, or PCI Express® 3.0, it's easy to build a high-performance system that can grow with your needs.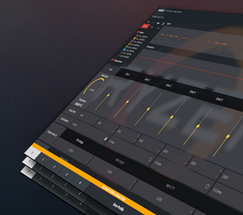 AMD Ryzen Master Utility for Overclocking
Every AMD Ryzen processor is multiplier-unlocked from the factory, so you can personalize performance to your taste. AMD provides the AMD Ryzen Master utility to access this powerful advantage.
AMD Ryzen Master provides for up to four profiles to store custom clocks and voltage adjustments for both the Ryzen™ CPU and DDR4 memory. You can park cores and adjust memory timings, too.
AMD Ryzen for Gaming
As AMD's grand reentry to the high-end processor market, and a great equalizer to an uncompetitive space, the AMD Ryzen™ processor represents an important moment in PC gaming history.
The climate for AMD Ryzen™ processor is especially important, as enthusiast PC gamers have increasingly lamented its stagnant condition. Years of incremental upgrades, rising costs, artificial segmentation, and shrinking performance per dollar have left many users clamoring for a competitive alternative like the AMD Ryzen™ processor.
The AMD Ryzen™ processor was developed with these concerns in mind. Years of important user feedback was distilled into a product family with elite caliber single-thread IPC, multi-core scalability, an ultra-modern platform, universally unlocked voltage and multipliers, competitive perf/W, and tremendous value. While no one quality stands above the rest, the sum is impressive: the AMD Ryzen™ processor is easily the most versatile and gamer-friendly solution in recent memory.
1440p Gaming Performance
(Higher is better)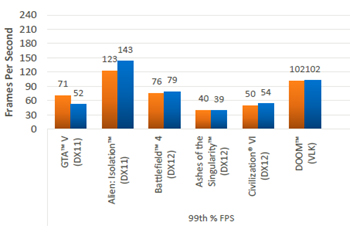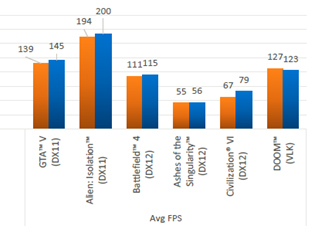 Looking at the data purely from the primitive perspective of average FPS (above) highlights that the AMD Ryzen™ 7 1700X is an elite competitor to the 6800K for 1440p gaming.
Additional information
| | |
| --- | --- |
| Weight | 0.5 kg |
| Dimensions | 13 × 11 × 10 cm |
Specification
Processor
DETAILED SPEC.

General information
Type
CPU / Microprocessor
Market segment
Desktop
Family
AMD Ryzen 7
Model number
1700X
Frequency
3400 MHz
Turbo frequency
3800 MHz
Package
1331-pin lidded micro-PGA package
Socket
Socket AM4
Architecture / Microarchitecture
Microarchitecture
Zen
Processor core
Summit Ridge
Data width
64 bit
The number of CPU cores
8
The number of threads
16
Floating Point Unit
Integrated
Level 1 cache size
8 x 64 KB 4-way set associative instruction caches
8 x 32 KB 8-way set associative data caches
Level 2 cache size
4 x 512 KB inclusive 8-way set associative unified caches
Level 3 cache size
8 MB exclusive 16-way set associative shared cache
Multiprocessing
Uniprocessor
Features

MMX instructions
Extensions to MMX
SSE / Streaming SIMD Extensions
SSE2 / Streaming SIMD Extensions 2
SSE3 / Streaming SIMD Extensions 3
SSSE3 / Supplemental Streaming SIMD Extensions 3
SSE4 / SSE4.1 + SSE4.2 / Streaming SIMD Extensions 4
SSE4a
AES / Advanced Encryption Standard instructions
AVX / Advanced Vector Extensions
AVX2 / Advanced Vector Extensions 2.0
BMI / BMI1 + BMI2 / Bit Manipulation instructions
SHA / Secure Hash Algorithm extensions
F16C / 16-bit Floating-Point conversion instructions
AMD64 / AMD 64-bit technology
SMAP / Supervisor Mode Access Prevention
SMEP
Precision Boost
SMT / Simultaneous MultiThreading
Extended Frequency Range

Low power features
Pure Power
Integrated peripherals / components
Integrated graphics
None
Memory controller
The number of controllers: 1
Memory channels: 2
Supported memory: DDR4
Electrical / Thermal parameters
Thermal Design Power
95 Watt

WARRANTY*
3 YEARS